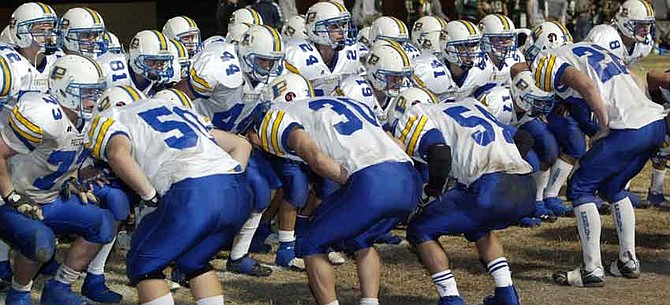 The Daily Courier/Les Stukenberg Prescott's Isaac Chavez pursues Canyon del Oro's quarterback on Friday night.
Stories this photo appears in:
These photos are from the Prescott Badgers and Bradshaw Mountain Bears' playoff games in Tucson. The Badgers lost to Canyon del Oro 34-0, and the Bears lost to Santa Rita 34-20. All photos by Daily Courier photo editor Les Stukenberg.