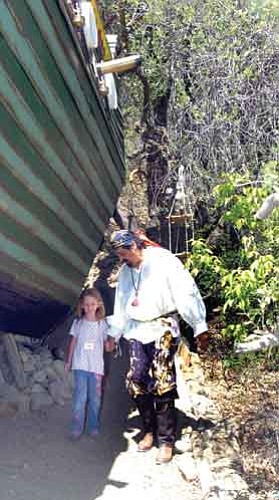 The Daily Courier/Jo.L. Keener
Mike Shepard, left, reads to kindergartners from the Prescott Frontier Rotary Summer School at Washington Traditional School.

Stories this photo appears in:
PRESCOTT - It sounds like something out of the "Twilight Zone:" A pirate ship built into the side of a hill.Believe it or not, people don't have to travel so far. Just take a trip down Robinson Drive in Prescott.This vessel has everything: A mast, chests of "treasure," and a captain's quarters with a bed.