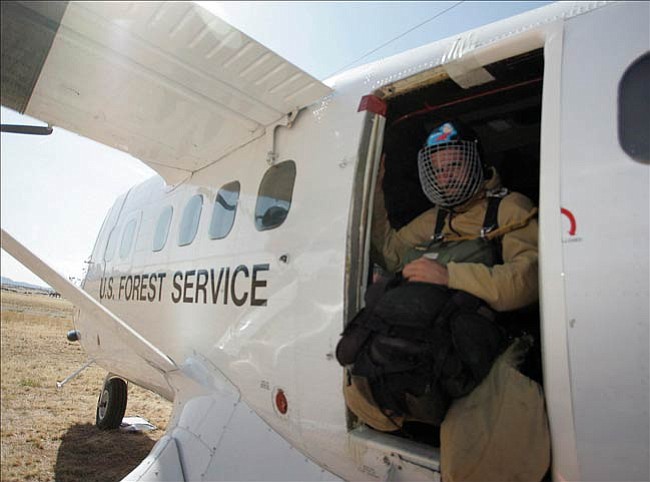 The Prescott Fire Center has a crew of 11 smokejumpers normally
stationed in Silver City, N.M., pre-positioned here for extra precautions due to the extreme fire
danger. Crewmember Matt Smith and the others all have more than seven years jumping onto fires and can respond to any fire within about 320 miles of Prescott within two hours.
The Daily Courier/
Les Stukenberg
Stories this photo appears in: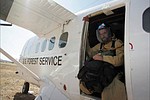 PRESCOTT - Prescott National Forest officials will increase seasonal fire-use restrictions Wednesday.The rate of illegal fires is less than average for this time of year, forest officials said.
By The Daily Courier
June 15, 2007