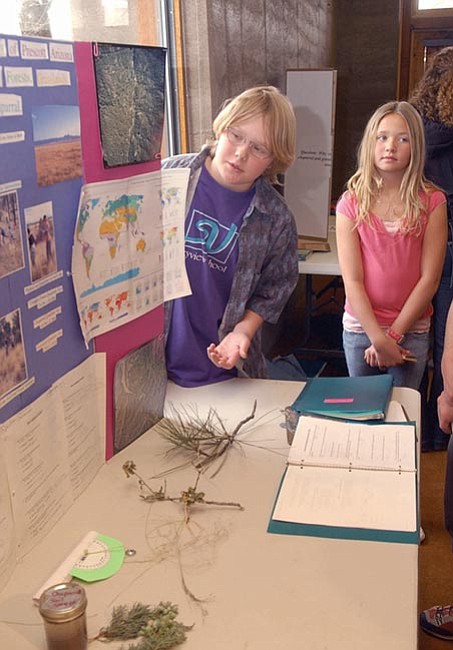 The Daily Courier/Jo.L.Keener
Derek Parker, left, and Shyann O'Brien stand by their display presentation Thursday morning at Prescott College. The Skyview school students studied Prescott's biotic communities and presented their findings at Prescott College. Parker's and O'Brien's work centered on the growth of the forest and the chaparral.

Stories this photo appears in:
PRESCOTT - Studying ecological communities, taking soil samples, creating charts and graphs, researching biomes; this sounds like the making of a college thesis or research project. Yet it was a group of fifth-and sixth-graders who spent the past several weeks conducting these activities.