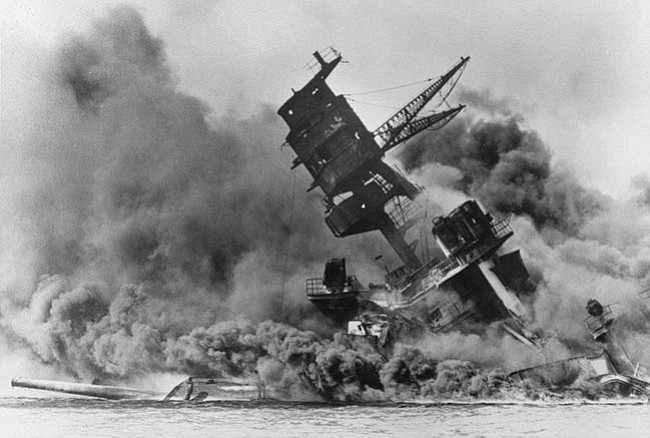 The Associated Press/file
The battleship USS Arizona belches smoke as it topples over into the sea during a Japanese surprise attack on Pearl Harbor, Hawaii, on Dec. 7, 1941. The ship sank with more than 80 percent of its 1,500-man crew, including Rear Admiral Isaac C. Kidd.

Stories this photo appears in: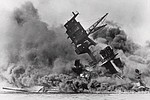 It has been 78 years since the United States was pulled into a war many Americans did not want.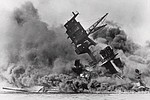 PRESCOTT - Today is the anniversary of a day that lives in infamy: the Japanese attack on Pearl Harbor, Dec. 7, 1941.Historical experts from Embry-Riddle Aeronautical University took time Thursday to remember, analyze and reflect on the attack that shaped the outcome of World War II and changed our nation forever 66 years ago."Obviously it was a pivotal event, the surprise attack that got the U.S. into World War II," said Nick Manderfield, assistant professor with the ERAU College of Aviation.