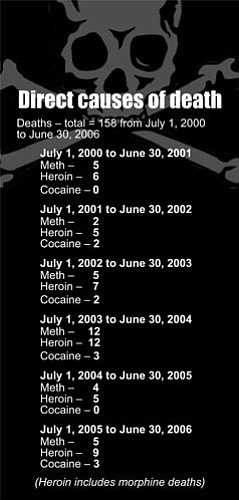 WNI Specialty Graphic/David Beatty
Information provided by PANT, Prescott Valley Narcotics Enforcement Team, Yavapai County Special Crimes Unit, DPS Northern Arizona and Sheila Polk, Yavapai County attorney.
Stories this photo appears in: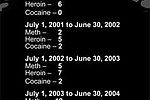 Between February and October 2007, four people - two in Prescott, one in Prescott Valley and one in Castle Canyon Mesa - died while abusing heroin, according to Sgt. Bill Fessler, with Partners Against Narcotics Trafficking.