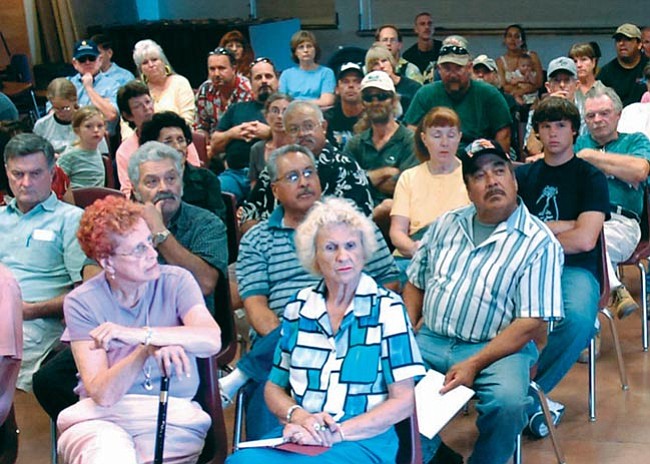 The Daily Courier/Jo. L. Keener
Residents of the Vallejo Drive neighborhood wasted no time in activating a block watch program. One day after listening to Prescott police officials discuss ways they can protect their neighborhood from crime, residents called police to report a possible burglary in progress on First Street. Officers later found and arrested the suspect on Lincoln Street.

Stories this photo appears in: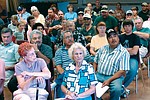 PRESCOTT - Only a day after 70 residents from the Vallejo Street area met to take back their community, police arrested a burglary suspect after two residents called in suspicious activity.Around 12:30 a.m. Thursday, police arrested 18-year-old Samuel J. Reyes and booked him into Yavapai County Jail on two counts of third-degree burglary, two counts of possession of drug paraphernalia, one count of criminal trespassing, and one count of minor consumption of alcohol.