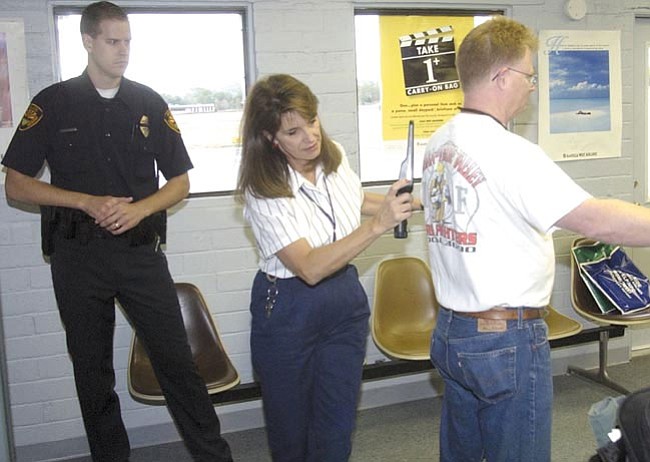 Prescott police officer Paul Clemens watches as Bobi Cronin "wands" David Marshall in this 2002 file photo taken at Prescott's Ernest A. Love Field.
Stories this photo appears in:
At a cost of more than $100,000 a year, the Prescott Airport soon could have a uniformed police officer patrolling its terminal during scheduled commercial flights.The Prescott City Council agreed Tuesday to apply for a $668,865 U.S. Department of Homeland Security grant to pay for five years of police coverage of the airport's commercial flights.