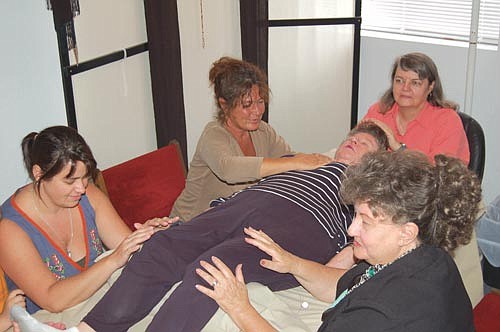 Ann M. Martin, at the head of the table, Simone Lambros, Jennifer Spurr and Linda Stevens practice Reiki on Wini Daniel. Lambros is a Reiki practitioner who recently moved from New Mexico to Prescott and is a members of the PHAA.

Stories this photo appears in:
PRESCOTT - Sandra Hurlbut is trying to find some professional inner peace for non-traditional and alternative healing practitioners.Since she moved to the area from Massachusetts, Hurlbut is finding out that those local business owners are rather fragmented.