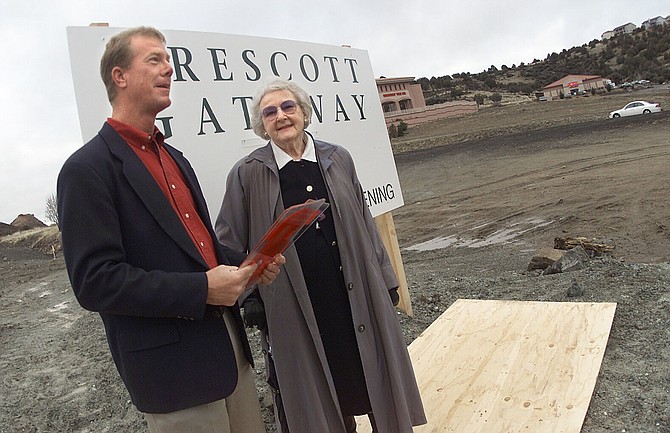 Gateway Mall manager Steve Conrad, left, and Elisabeth Ruffner kickoff the final year countdown for the mall opening this morning. Developers plan to open the mall March 8, 2002. (Courier file photo)
Stories this photo appears in: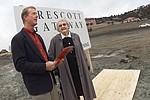 In Prescott's history, Elisabeth Ruffner has a special spot reserved — as the passionate advocate who helped save the past from demolition.