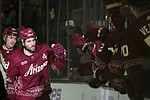 Nick Bjugstad scored 4:39 into overtime and the Arizona Coyotes extended their win streak to a season-high three games with a 4-3 victory over the Colorado Avalanche on Thursday night.
By JACK MAGRUDER Associated Press
November 30, 2023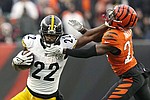 The stat sheet looked nice. For once. The scoreboard, not so much.
By WILL GRAVES Associated Press
November 30, 2023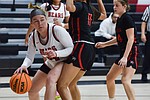 In a hard fought game on Thursday November 30th, the Bradshaw Mountain Bears varsity girls basketball team faced off against the dominating offense of the Williams Field High School Black Hawks.
By JON HOLDSWORTH, For the Courier
November 30, 2023
Portuguese soccer star Cristiano Ronaldo has been hit with class-action lawsuit seeking at least $1 billion in damages for his role in promoting cryptocurrency-related "non-fungible tokens," or NFTs, issued by the beleaguered cryptocurrency exchange Binance.
By Associated Press
November 30, 2023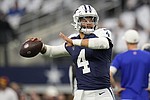 The Cowboys (8-3) enter Thursday night's game against Seattle (6-5) with three straight wins by a combined margin of 127-47. They've won seven games this season by at least 20 points.
By ROB MAADDI AP Pro Football Writer
November 30, 2023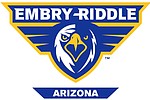 The National Association of Intercollegiate Athletics (NAIA) released the 2023 Daktronics NAIA Fall Scholar Athletes last week.
By Embry-Riddle Aeronautical University Athletics
November 30, 2023
One NASCAR championship down and Ryan Blaney already has his eyes on another prize.
By JENNA FRYER AP Auto Racing Writer
November 30, 2023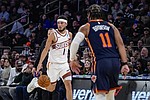 Phoenix will try to keep its three-game home win streak alive when the Suns play Denver.
By Associated Press
November 30, 2023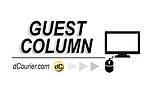 The Parapan American Games in Santiago, Chile are now over and Prescott's Andrew Bogdanov came away with a great finish in the doubles event, winning a bronze medal with his partner David Wagner from San Diego, CA.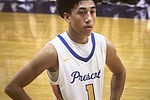 Uriah Tenette, a junior on the Prescott boys' basketball team, was chosen as the Daily Courier's Athlete of the Week for the week of Monday, Nov. 20 to Saturday, Nov. 25.
Scottie Barnes scored 12 of his 23 points in the fourth quarter, Pascal Siakam finished with 22 and the Toronto Raptors beat Phoenix 112-105 on Wednesday night to end the Suns' winning streak at seven.
By IAN HARRISON Associated Press
November 29, 2023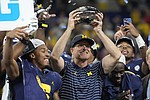 There could be some awkward trophy ceremonies around college football's championship weekend.
By RALPH D. RUSSO AP College Football Writer
November 29, 2023
Michael Carcone scored twice, Connor Ingram stopped 31 shots in his second straight strong performance and the Arizona Coyotes beat the Tampa Bay Lightning 3-1 on Tuesday night.
By JOHN MARSHALL Associated Press
November 28, 2023
The fact the Arizona Cardinals lost another football game on Sunday isn't particularly surprising. The unexpected part was just how bad they looked.
By DAVID BRANDT AP Sports Writer
November 28, 2023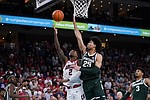 Purdue is back atop The Associated Press Top 25 men's college basketball poll, right where it spent so much of last season.
By DAVE SKRETTA AP Basketball Writer
November 28, 2023