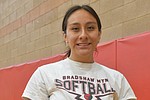 Yasmine Bernal, a pitcher/outfielder for the Bradshaw Mountain softball team who has already committed to Phoenix College, was chosen at the Daily Courier's Athlete of the Week for the week of Monday, March 20, to Saturday, March 25.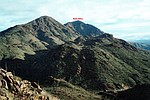 First ascents often boost egos. Therefore, we set our sights on Red Mountain in the New River Mountains.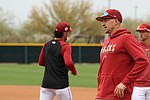 In every sport, injuries are an unfortunate part of the game. Just ask Nick Ahmed, the veteran shortstop of the Arizona Diamondbacks, who lost most of the 2022 season to a shoulder injury that ultimately required surgery to repair.
By BREVIN MONROE, Cronkite News
March 30, 2023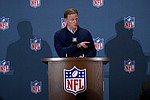 Embattled Washington Commanders owner Dan Snyder could very well sell the franchise before an investigation into his organization's conduct can be complete.
By DAVID BRANDT, AP Sports Writer
March 30, 2023
Kevin Durant's a 13-time All-Star, a two-time NBA champion, a four-time league leader in scoring and has done just about everything else a player can do in the game of basketball.
By DAVID BRANDT, AP Sports Writer
March 30, 2023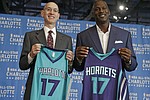 NBA Commissioner Adam Silver said Wednesday he is hopeful that a new collective bargaining agreement between the league and its players can get done by the end of this week, though he stopped short of predicting that a deal would actually get struck.
By TIM REYNOLDS, AP Basketball Writer
March 29, 2023
The offseason for the Arizona Cardinals has been anything but quiet.
By BENNETT SILVYN, Cronkite News
March 29, 2023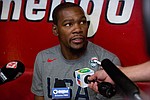 The Phoenix Suns made one of the biggest midseason trades in recent NBA history in February when they landed forward Kevin Durant in a four-team blockbuster deal.
By BRENDAN SODELL, Cronkite News
March 29, 2023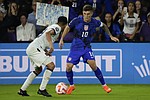 The defending champion United States will play Mexico in the semifinals of the CONCACAF Nations League on June 15 at Las Vegas.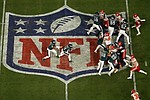 There will be no assist from the replay booth when it comes to the NFL's roughing the passer rule.
By DAVID BRANDT, AP Sports Writer
March 28, 2023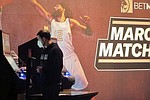 The U.S. gambling industry is adopting a new responsible marketing code that will ban sports books from partnering with colleges to promote sports wagering, bar payments to college and amateur athletes for using their name, image or likeness, and end the use of the terms "free" or "risk-free" to describe promotional bets.
By WAYNE PARRY, Associated Press
March 28, 2023
Another change to the NFL's jersey restriction policy.
By Karl Rasmussen
March 28, 2023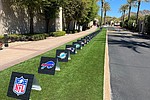 The NFL Annual Meeting kicked off Sunday as owners, coaches and league officials came together to discuss a variety of issues facing the upcoming NFL season and beyond.
By AIDAN RICHMOND, Cronkite News
March 28, 2023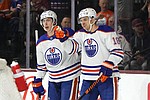 Ryan Nugent-Hopkins scored the tiebreaking goal with 7:55 remaining and the Edmonton Oilers beat the Arizona Coyotes 5-4 on Monday night.
By JACK THOMPSON, Associated Press
March 28, 2023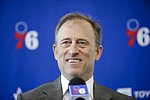 A group led by Josh Harris and Mitchell Rales has submitted a fully financed bid for the NFL's Washington Commanders, according to two people with knowledge of the situation.
By ROB MAADDI and STEPHEN WHYNO, AP Sports Writers
March 28, 2023
Prev Next