My parents and I bought a house in Dewey last year, which is where I currently live, and it came with a nice surprise.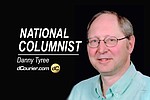 Hot peppers bring tears to my eyes, but so does a family anecdote from my young adulthood.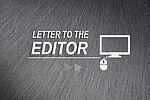 RE: "California, huh?" – Robert Pike hit a bullseye with his letter of Sept. 22! He bases his correct analysis of why folks are leaving California on his having lived there for 17 years, and he certainly experienced some of the worst political decline, particularly if he moved here to Arizona relatively recently.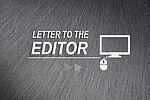 The Granite Dells Preservation Foundation encourages its members, Prescott-area residents and the Prescott City Council to consider alternatives to the proposed widening of Highway 89 through the Granite Dells.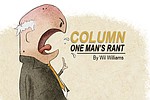 I listen to country music because it feels like home to me after living in Arizona for 31 years. Recently, I heard Country and Western Artist Paul Overstreet sing his song again ...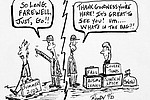 Editorial cartoon (CVReview): September 27, 2023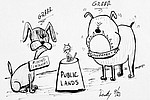 Editorial cartoon (PVTribune): September 27, 2023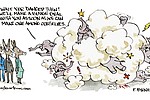 Editorial cartoon (1): September 26, 2023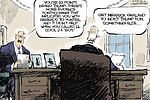 Editorial cartoon (2): September 26, 2023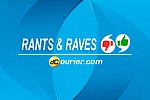 Got something on your mind? Tell us about it in 40 words or less.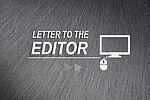 S.G. Robinson, writing under a heading of "The Real Victims of Transgender Hysteria," offers his daughter-now-son as a positive example of being transgender, a sterling young person who no one needs to reject or be fearful of.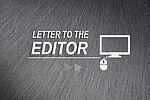 Good morning! I want you to know I often THINK of a "rant & rave" or comments to other articles ...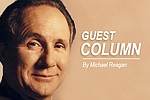 Too bad Donald Trump won't attend the second Republican presidential primary debate this week (Wednesday, Sept. 27) at the Ronald Reagan Library.
Prev Next