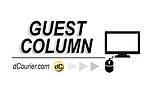 It's interesting to see the reaction to the term "woke" in The Daily Courier Rants & Raves from people who suddenly want to define the term down to its narrowest, most benign use.
By JEFF PACE, Special to the Courier
March 22, 2023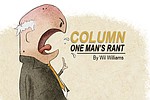 It's quandary time again. Back in late 2015, I entered the field of candidates for the 2016 presidential election.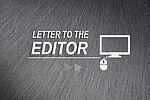 Only wish this letter would be considered superfluous and thus not published because by now Congress would have passed an increase in the debt ceiling or a suspension, or ideally as I mentioned in a previous letter, abolished the debt ceiling. But as of March 21, no such luck.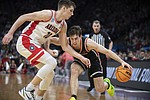 The NCAA Men's Basketball Tournament, as we all know, is known as March Madness, but this year's is a new level of crazy, and schools from my former state of New Jersey are a big part of that.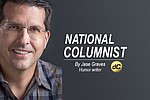 When my three semi-grown daughters were young (and since I work in the lucrative world of public education), we'd spend our spring break holidays riding bikes to the park, making dad-sized pillow forts in the living room and raiding the gift shop at the zoo.
By JASE GRAVES, Syndicated Columnist
March 21, 2023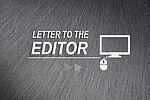 In the course of live trapping and relocating pack rats where they can't cause damage to vehicles and so on, I have learned to my dismay that it is common practice to distribute poison as a control method.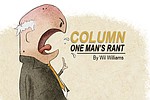 Leading up to World War II, Russell Eugene Christiansen was a life insurance salesman in St. Louis, Missouri. As a civilian, he had no way ...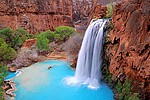 In just over a month, I'll be embarking on one of Arizona's most fabled and sought-after hikes/backpacking trips. I just hope I'm prepared for it!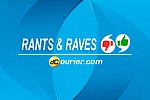 Got something on your mind? Tell us about it in 40 words or less.
Prev Next