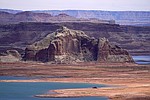 Fifteen Native American tribes will get a total of $580 million in federal money this year for water rights settlements, the Biden administration announced Thursday.
By SUMAN NAISHADHAM, Associated Press
February 3, 2023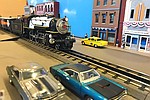 With Valentines Day just around the corner, The Bradshaw Mountain Hi-Railers want everybody to share their love ... for model trains!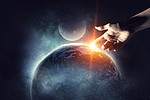 The Prescott Creation Society is presenting a free creation science seminar from 9 a.m. to noon Saturday, Feb. 4 at Shepard of the Hills Lutheran Church, 1201A Green Lane, Prescott.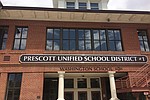 In Prescott Unified School District, the Governing Board is offered a chance to get a peek at the projected 2023-24 school budget far in advance of when final documents are due come late June.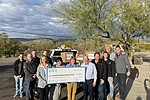 Work has already begun in the Congress area on Yavapai County's multimillion-dollar initiative to improve high-speed internet in rural areas, and a groundbreaking is expected to take place in the next two to three months in the Black Canyon City area as well.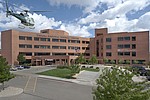 The drama surrounding in-network insurance coverage at Dignity Health Yavapai Regional Medical Center for thousands of Yavapai County residents enrolled with Blue Cross Blue Shield of Arizona continues as negotiations between leaders of both have yet to be resolved.
Prescott College Alumna Tillie Walton hosted a screening and Q&A on the Prescott College Campus on Friday, Jan. 27, for a new documentary series that highlights her experiences of river exploration in the American West.
The Humboldt Education Foundation's (HEF) mission for the Hungry Kids Project (HKP) is to enable students to learn, by eliminating childhood hunger.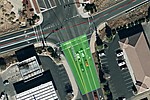 The Town of Prescott Valley will conduct manhole construction work from Sunday, Feb. 5 through Thursday, Feb. 9, just south of the intersection at Highway 89A and Viewpoint Drive.
Whether they've traveled from across the country or live just a Tommy Townsend punt from State Farm Stadium in Glendale, fans hoping to experience a little bit of the 2023 Super Bowl without maxing out their credit cards can find plenty of wallet-friendly events to attend.
By BENNETT SILVIN, Cronkite News
February 2, 2023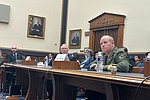 Cochise County Sheriff Mark Dannels told a sharply divided House committee Wednesday that drug trafficking and illegal immigration is getting worse and that it's affecting the safety of residents in his border county.
By ALEXIS WAISS, Cronkite News
February 2, 2023
The Arizona Livestock Loss Board is implementing a new incentive program that will compensate ranchers for removing livestock carcasses to locations where they aren't accessible to Mexican wolves.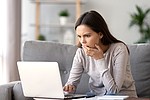 On Thursday, Jan. 26, at about 1 p.m., the Prescott Valley Police Department (PVPD) was notified of a rental scam. The victim was instructed to send a deposit but felt that something wasn't right and called PVPD.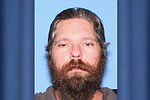 Timothy Richard Blasco, 33, who was convicted of a sex offense that allows for community notification, has advised the Yavapai County Sheriff's Office (YCSO) that he will be living on East Kofa Road, in Mayer.
A project intended to improve transparency and efficiency in the Yavapai County Recorder and Elections departments will move onto the next step, with a design contract expected to go to the Board of Supervisors in March.