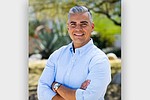 House Republicans tapped freshman Rep. Juan Ciscomani, R-Tucson, to deliver the Spanish rebuttal to President Joe Biden's State of the Union address Tuesday, a move analysts say further cements his status as a rising GOP star.
By ALEXIS WAISS, Cronkite News
February 8, 2023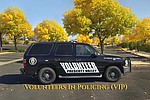 The Prescott Valley Police Department continually seeks enthusiastic volunteers to join the department as it strives to serve our community. Volunteers will receive valuable training and insight concerning the criminal justice system.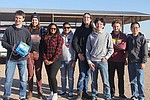 Watching your payload shatter as it hits the ground at 50 mph would be disheartening to most, but to the members of a unique Embry-Riddle club, failure is just an opportunity to improve.
With just weeks to go, the state House lawmakers agreed Tuesday to allow school districts across Arizona to spend the money this academic year that they already have.
Some 50 speakers voiced a mix of opinions on a proposed, new K-12 Prescott unified School district social studies curriculum during a three-hour Prescott Unified School District Governing Board meeting Tuesday night, Feb. 7.
The Yavapai County Sheriff's Office (YCSO) is reminding the community to be aware of scam calls that may be received.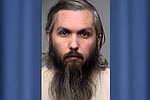 A Chino Valley man was arrested Thursday, Jan. 26 on 10 counts of sexual exploitation of a minor after the Yavapai County Sheriff's Office executed a search warrant on a Reed Road home looking for an occupant that was believed to be in possession of child pornography, according to a YCSO news release.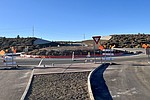 A roundabout project that has caused the shutdown of a section of Commerce Drive since summer 2022 is now being projected for a March 2023 completion.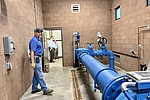 With Prescott residents currently using about 4.5 million gallons of water per day, the city's strategy for blending water from various wells to deal with the presence of "forever chemicals" known as PFAS continues to be effective.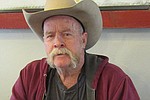 Chino Valley Mayor Jack Miller lists road pavings, upgrading the sewer plant, intergovernmental agreements with Prescott on water issues, and the nearing completion of a new police department building as accomplishments of the past year.
By STAN BINDELL, For the Review
February 7, 2023
The Boys & Girls Club of Central Arizona has a lot to offer children, as well as adults.
By DEBRA WINTERS, Prescott Valley Tribune
February 7, 2023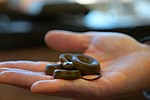 A threatened species for nearly a decade, the narrow-headed garter snake is getting new life and help from scientists at the Phoenix Zoo.
By SARAH MIN HELLER, Cronkite News
February 7, 2023
Looking for a three-night stay near State Farm Stadium, walking distance to the Super Bowl?
By EGAN ADLER, Cronkite News
February 7, 2023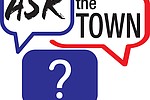 Answer: Developers cannot use conserved water to apply for and build new homes in Prescott Valley. ...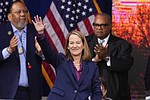 The top Republicans in the House and Senate want a judge to let them defend a law that bars abortions in cases of genetic defects, saying newly sworn-in Attorney General Kris Mayes won't do it.
Prev Next