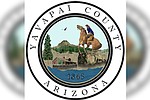 A nearly half-million-dollar study on space planning for Yavapai County, along with a review of budget choices for the coming fiscal year, will be among the issues the Yavapai County Board of Supervisors will consider this week.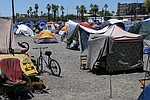 Gov. Katie Hobbs has nixed legislation designed to force communities to dismantle homeless encampments and, in some circumstances, arrest those who were staying there.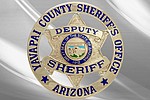 The Yavapai Justice and Mental Health Coalition was presented with an award from the U.S. Department of Justice, Bureau of Justice Assistance (BJA) for its work as a nationally recognized leader as a law enforcement-mental health learning site to de-stigmatize mental health issues and improve law enforcement's response to people in crisis.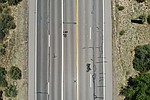 At approximately 10 a.m. Saturday, June 3, Prescott Police officers responded to a vehicle collision near the intersection of Willow Creek Road and Pinion Oaks Drive.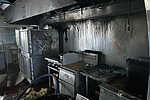 At about 7 a.m. Monday, June 5, Prescott Fire Department responded to a call for an automatic fire alarm at the Golden Corral in the 1900 block of Highway 69, in Prescott.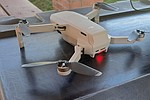 As the world continues to move forward with high-tech advancements, local law enforcement entities are doing the same by utilizing drones in dangerous situations in an effort to keep police officers safe.
By DEBRA WINTERS, The Daily Courier
June 5, 2023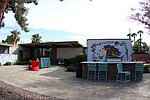 Nestled in a quiet Scottsdale neighborhood is Girls Ranch, a residential group home that has become an environment of love and support for pregnant and parenting teens.
By By JACINDA PALOMO, Cronkite News
June 5, 2023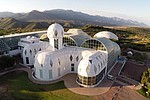 A wildfire in southern Arizona that's burning about a half-mile from the Biosphere 2 science facility has been 50% contained, firefighters on Sunday said.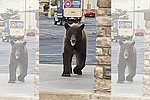 A bear was sighted in Prescott Valley this morning, June 4, in the neighborhoods near Safeway, the town reported.
Prescott Valley's Music on the Green is back! Join PV for its free outdoor concerts starting at 7 p.m., at the Theater on the Green, the second Saturday of each month, from June to August.
The 19 Granite Mountain Hotshots who died nearly 10 years ago fighting the Yarnell Hill Fire will be remembered this month in a number of commemorations, both public and private.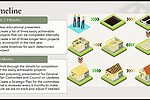 Over the last two decades or so, the lack of affordable housing has been cited often as a problem in Prescott, and this past week, a city committee kicked off an effort to work toward finding a solution to the consistent issue.
Prescott Area Young Professionals returned the iconic Party in the Pines charity beerfest to downtown Prescott at Prescott Middle School Saturday, June 3.
State water officials said Thursday they won't issue any permits for new subdivisions for some areas on the fringes of Phoenix, the first real acknowledgment that the state's water supply cannot support all of the anticipated growth.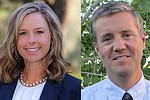 By now, it's no secret that Prescott Unified School District will welcome a new superintendent come July 1: district Assistant Superintendent for Human Resources Clark Tenney will succeed eight-year superintendent Joe Howard, who will retire his post at the end of October.
Prev Next