The 19 Granite Mountain Hotshots who died nearly 10 years ago fighting the Yarnell Hill Fire will be remembered this month in a number of commemorations, both public and private.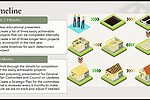 Over the last two decades or so, the lack of affordable housing has been cited often as a problem in Prescott, and this past week, a city committee kicked off an effort to work toward finding a solution to the consistent issue.
Prescott Area Young Professionals returned the iconic Party in the Pines charity beerfest to downtown Prescott at Prescott Middle School Saturday, June 3.
State water officials said Thursday they won't issue any permits for new subdivisions for some areas on the fringes of Phoenix, the first real acknowledgment that the state's water supply cannot support all of the anticipated growth.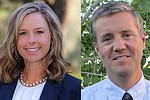 By now, it's no secret that Prescott Unified School District will welcome a new superintendent come July 1: district Assistant Superintendent for Human Resources Clark Tenney will succeed eight-year superintendent Joe Howard, who will retire his post at the end of October.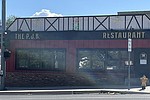 The P.U.B. Prescott, 239 N. Marina St., at the southeast corner intersection with Sheldon Street, will be closing its doors as of Sunday, June 4, with a final Celtic Session of live music and sing-a-long from noon to 2 p.m.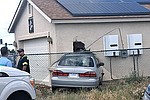 Prescott Valley Police Department (PVPD) responded to the 4100 block of Robert Road for the report of a vehicle that crashed into the side of a home.
By DEBRA WINTERS, The Daily Courier
June 3, 2023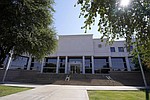 PHOENIX — Arizonans will be able to continue to vote early despite efforts by the Arizona Republican Party to have the practice declared illegal.
By HOWARD FISCHER, Capitol Media Services
June 3, 2023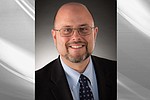 In my last article, I spoke about the importance of having properly executed Wills and Powers of Attorney.
By MICHAEL BACCI, CFP
June 3, 2023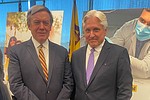 Arizona State University announced ambitious plans to open a medical school focused on medical engineering and technology as part of a new "ASU Health" initiative that addresses the state's long-term health needs.
By SOPHIA BIAZUS, Cronkite News
June 2, 2023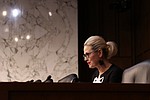 Arizona Sen. Kyrsten Sinema joined two Democrats and all Senate Republicans Thursday to narrowly approve a bill overturning a federal program that would provide student debt relief to 16 million people, including more than 300,000 in Arizona.
By LILLIE BOUDREAUX, Cronkite News
June 2, 2023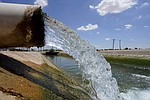 Arizona will not approve new housing construction on the fast-growing edges of metro Phoenix that rely on groundwater thanks to years of overuse and a multi-decade drought that is sapping its water supply.
By JACQUES BILLEAUD and SUMAN NAISHADHAM, Associated Press
June 2, 2023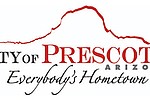 For the first time in seven years, the City of Prescott is looking to raise its primary property tax — a move that city officials say is needed to cover rising costs for new police and fire staff positions, competitive staff salaries and fuel.
A leak in the effluent line that carries treated wastewater from the Sundog area to the city's Antelope Hills Golf Course and Prescott Regional Airport-area percolation ponds in northeast Prescott will cause traffic changes on Highway 89, possibly for several days.
Prev Next