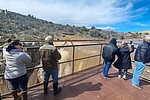 Onlookers flock to the waterfalls at Fain Park, in Prescott Valley, on the morning of Wednesday, March 22, to watch the rushing waterfalls caused by ongoing snowmelt.
By DEBRA WINTERS, The Daily Courier
March 22, 2023
The Humboldt Unified School District community is invited to attend a forum related to the selection of a new district superintendent scheduled from 6 p.m. to 7:30 p.m. Thursday, March 30.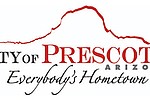 Prescott's current interim city manager, along with an Arizona applicant and two out-of-state applicants, make up the list of finalists in the City of Prescott's nationwide search for a new city manager.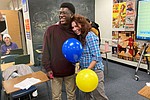 Prescott High School Athletic Director Missy Townsend was having a grim Tuesday morning until she was delivered balloons from a selected "Rising Star" graduating senior.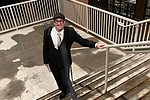 All of the Humboldt Unified School District's returning certified faculty and staff — teachers, principals, and administrators — will be given a 5% raise in the 2023-24 school year.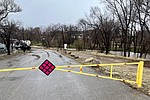 As heavy rainfall and snowmelt caused Granite Creek to swell this week, the sewer manholes located near the creek in downtown Prescott reportedly have overflowed, and the flow has entered the creek.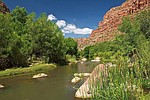 What water bills have passed in the Legislature, what bills are pending, and how will they impact the Prescott region?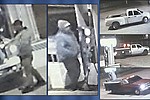 The Yavapai County Sheriff's Office is asking for the public's help in identifying and locating the suspects involved in a high dollar gas theft from the Mountainaire Gas Station in Peeples Valley.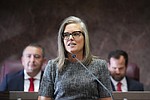 PHOENIX — The question of whether Arizonans will have to continue to pay sales taxes on groceries is now in the hands of Gov. Katie Hobbs.
Are you an oenophile? That's a lover or connoisseur of wine, and we want to talk to you!
Have you been caught in a haboob? Have you driven on a frontage road? Have you ever used a swamp box?
By JAMES POWEL, Cronkite News
March 22, 2023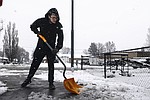 Some residents of north-central Arizona were told to prepare to evacuate Tuesday afternoon because of rising water levels in rivers and basins.
Former Navajo Nation President Ben Shelly died Wednesday after a long illness, according to a family spokesman.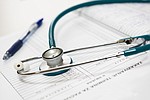 "Making Sense Out of Medicare Nonsense" is a free Senior Connection Speakers Bureau live presentation to take place at noon Thursday, March 23, at American Lutheran Church, 1085 Scott Drive in Prescott (off Ruth Street, near Prescott High School).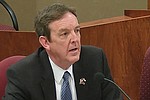 Insisting that a "made in USA'' label means more security, state lawmakers are moving to require that all election equipment be built only with domestic components and assembled in this country.
Prev Next