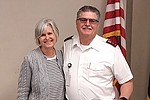 Captain Tony Poe of the Salvation Army accepts a $260 donation of underwear, socks and T-shirts for the homeless in Prescott, from the Ladies Guild at All Saints Anglican Church.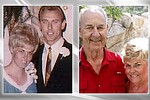 John and Jill Flanagan were married on May 4, 1968. They lived in Gardena, California and moved to Parker, Arizona.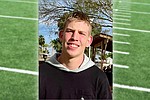 Anthony enjoys playing video games and sports, especially soccer and football because he says, "no pain, no gain!" Anthony is into music - he loves rap, country and "love music," which Anthony says may help him on a date one day!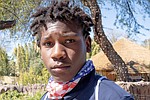 Adam is a sweet, thoughtful, talkative who is always willing to lend a hand to help others.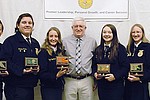 The Future Farmers of America Chapter at Arizona Agribusiness & Equine Center in Prescott Valley will be holding its annual Awards Banquet 6 to 8 p.m. Friday, May 5, on the AAEC campus, 7500 Civic Circle.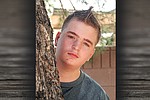 Samuel is a fun, imaginative and spunky boy who has the best facial expressions. He loves making slime and taking electronics apart to see how they work.
William loves to interact with others and enjoys talking to those he meets. He enjoys playing online games in his free time, and his favorites are Fortnite or Roblox on the Nintendo Switch.
Peter is a fun-loving kid that isn't afraid to get dirty and loves to be outside working on his gardening skills.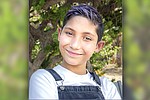 Raymond is a young man that's full of energy and loves reading or hanging out with friends.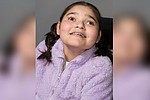 Neveah is a sweet and darling girl who exudes joy as she waves and smiles at people.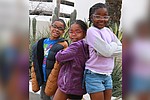 Miricle, Loammi and Deshon are a fantastic trio! Miracle is the older sister who loves school and is always looking out for her siblings.
Yavapai College's top students across all disciplines for the 2022-2023 academic year were honored at separate Evening of Recognition ceremonies at the Prescott and Verde Valley Campuses.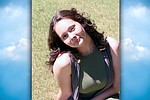 Lexi is an outdoors enthusiast, singer, writer, social butterfly and self-proclaimed girly girl.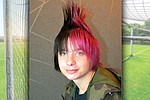 Liam is a helpful and loving boy who enjoys drawing, swimming and spending time outdoors.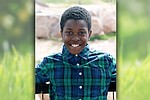 Kevin loves superheroes and DC characters are his favorite. His eyes light up when he sees a DC comic and will talk all about the different characters.