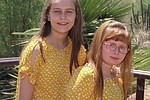 Abrianna and Serenity love riding their bikes and eating spaghetti.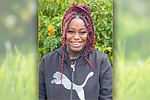 Amirrah is a very friendly and bubbly girl with a big heart. She loves baking or cooking in her free time and she's a big fan of spicy food.
After dating Elvis Presley, Marian met Don after his return from the Korean War. They married in Clawson, Michigan and then moved to California, with their two children and $40 in their pocket.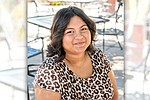 Salina loves math, volleyball, basketball and listening to rap music — especially Drake.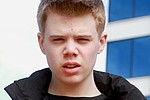 Thomas is an outgoing and cheerful boy whose favorite activities include playing at the park, blowing bubbles, going to a trampoline park and is happiest enjoying water activities.
Shelby is vibrant and outgoing girl who enjoys coloring, dogs, and movies. She loves soccer and is looking forward to getting back into it.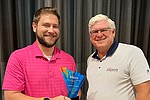 Chino Valley resident Jonathan Knight is the winner of this year's Desert Financial Credit Union Susan Frank Volunteer of the Year Award for volunteering more than 322 hours in 2022 — the equivalent of more than eight weeks of full-time work.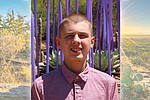 Xavier is a joyful and curious boy who likes to play video games, especially Fortnite. He loves playing basketball, likes Transformers toys, Hot Wheels and working on origami.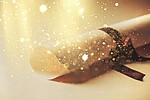 Every year, for nearly 100 years, The Prescott Kiwanis Club has invested in developing the youth of our community. One of the biggest hurdles youth face in this era is paying for very high costs of higher education.
Jaiden is an energetic and charming boy who loves soccer and playing with Legos.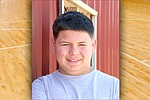 Joshua is an expressive, tender-hearted boy who loves school, listening to music and playing basketball and football. He would like to try a few after-school activities like boxing and karate.
Friendly, laidback and athletic, George loves his friends, sushi and Manga comics.
Harlowe is a sweet and affectionate young girl who enjoys playing with her Barbies and riding her scooter. She does very well in school and loves all things Peppa Pig, sparkles and unicorns.
The Chino Valley High School (CVHS) Career and Technical Education (CTE) programs have achieved many top honors during the 2022-23 school year, with many students earning top honors at state level events.
Prev Next