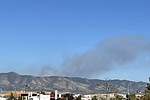 Fire managers on the Verde Ranger District burned about 1,275 acres in a prescribed burn Tuesday, Oct. 25, 2022 in the Verde Ranger District on Mingus Mountain resulting in visibly heavy smoke rising from the mountain.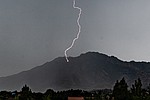 At approximately 5:56 p.m. on Sunday, Aug. 14, Prescott National Forest reported that they received multiple calls of a wildfire burning on Granite Mountain. Firefighters were able to locate the fire last night and monitored it through the evening.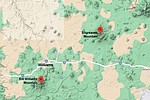 The Bill Fire, located on the northeast side of Bill Williams Mountain is currently three-tenths of an acre in size. Crews hiked back to the fire Friday, improved the fire line perimeter and are now mopping up.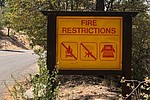 With weather forecasts in the Quad Cities calling for more monsoon thunderstorm-driven rains in the coming weeks, Yavapai County and Prescott National Forest officials lifted their fire restrictions starting at 8 a.m. Friday, July 15.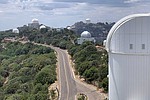 A lightning-caused wildfire that led to last week's evacuation of the Kitt Peak National Observatory southwest of Tucson was 50% contained Tuesday, up from 40% in previous days.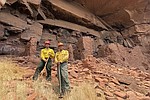 As Jason Nez scans rugged mountains, high desert and cliffsides for signs of ancient tools and dwellings unique to the U.S. Southwest, he keeps in mind that they're part of a bigger picture.
By FELICIA FONSECA, Associated Press
June 20, 2022
Some Arizona residents were battered by flooding last year when the summer rainy season known simply as the monsoon unleashed on mountains that have been scorched by flames — a concern again this year for residents in the throes of a particularly ferocious wildfire season.
By FELICIA FONSECA, Associated Press
June 16, 2022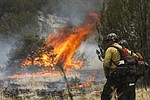 Fire crews battling a pair of wildfires in northern Arizona were expecting some growth Thursday because of warm, dry and breezy conditions.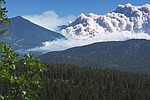 A wildfire that has charred more than 35 ½ square miles (92 square kilometers) in northern Arizona was declared 31% contained Wednesday, according to authorities.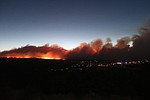 The northern Arizona city of Flagstaff is synonymous with mountains — lush with ponderosa pines, meadows and hiking trails that are a respite from the desert heat farther south.
By FELICIA FONSECA, Associated Press
June 14, 2022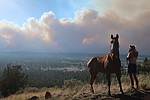 The Western U.S. on Monday marked another day of hot, dry and windy weather as crews from California to New Mexico battled wildfires that had forced hundreds of people to leave their homes.
By FELICIA FONSECA, Associated Press
June 13, 2022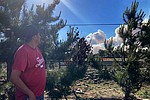 Evacuations are in effect in parts of northern Arizona as a wildfire about 6 miles north of Flagstaff steadily grew Sunday, June 12, authorities said.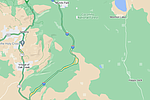 Firefighters halted progress of the Watermelon Fire near milepost 303 on Interstate 17 east of Sedona and are working toward containment of the 25- to 30-acre wildfire, the Arizona Emergency Information Network reported Sunday night, June 6.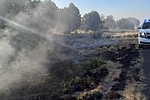 With the 2022 wildfire season upon us, Yavapai County Sheriff's Office (YCSO) deputies are reminding residents that a dragging chain from your vehicle can cause a wildfire and to watch for anything else that might ignite a spark.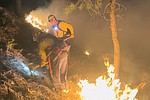 Prescott Fire Engine 71 was dispatched to an odor investigation at 2:35a.m. After an extensive search involving Prescott and CAFMA crew the fire was located west of High Valley Ranch Road.
Prev Next