*Scroll down for articles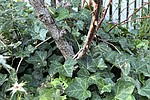 English ivy (Hedera helix), a heavy, woody vine with handsome, dark-green, waxy leaves, is believed to have been brought to the New World by European colonists in the 1700s.
By JESSICA DAMIANO, Associated Press
August 31, 2023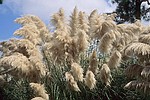 The deadly wildfires in Hawaii this month were fueled in part by plants, in particular invasive grasses that have taken over land once occupied by sugar and pineapple plantations
By JESSICA DAMIANO, Associated Press
August 24, 2023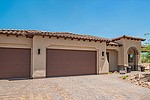 Dorn by Evermore Homes has a great selection of move-in-ready homes and custom lots in Madera Estates in southern Arizona. The luxury gated community is the newest addition to southern Arizona living, located in Pima County.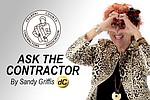 One of the biggest scams in the roofing industry involves the door-to-door salesmen who show up unannounced with the promise of "something" and offer to call your insurance agent.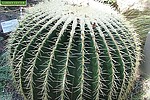 Arizona is well past its 100th anniversary as a state and all grown up. Pioneers to the territory needed to be resourceful, work hard, and figure out how to work with the land, including its healing powers.
By KEN LAIN, Special to the Courier
August 24, 2023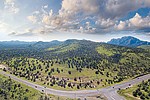 Stringfield at Granite Mountain, the newest development of custom homes in the Prescott area is officially under construction as the first of five phases roll out for the custom master plan community.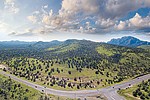 Welcome to StringField, where the majestic beauty of Prescott National Forest meets the convenience of city living.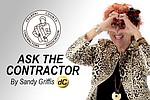 We have either read information or heard about insurance carriers canceling policies and increasing rates. The insurance marketplace is tightening up and it's happening fast. It's happening especially fast for home and auto insurance companies.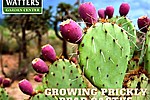 Large, beautiful yellow flowers rest on the outer edges of spine-covered pads. Prickly pears are a staple of the Mexican and Central American diet, and gaining popularity as an exotic, healthy addition to diets.
By KEN LAIN, Special to the Courier
August 17, 2023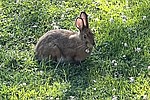 Nature is a beautiful thing, but sometimes it can wreak havoc on a garden. Insects and wildlife have to eat, of course, and when we lay out a veritable buffet, who can blame them for gorging themselves?
By JESSICA DAMIANO, Associated Press
August 17, 2023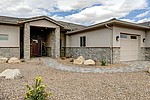 So many upgraded features and amenities! This sensational energy efficient 2,838 square-foot home is not only well-built but also loaded with amenities and quality upgrades.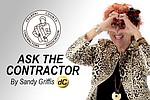 Continuation of purchasing a metal building online. Huge thanks to Robert Davis of High Desert Buildings and Barns for points to watch for when considering a metal building.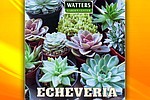 Not every home has room for the showy plants gardeners obsess over, like Monstara, Fiddle Leaf Figs, and Alocasia. There are so many adorable little plants that are perfect for tiny spaces.
By KEN LAIN, Special to the Courier
August 10, 2023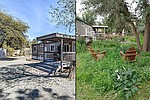 We can all do something to fight climate change and support wildlife, without ever leaving our own backyards. One major impact people have made on the planet is planting yards full of non-native turf grasses, flowers, bushes and trees.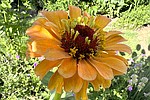 With record-breaking heat striking many places across the country and around the world, my social media feeds are filling up with gardeners' laments – and photos of their fallen annuals and perennials.
By JESSICA DAMIANO, Associated Press
August 10, 2023