*Scroll down for articles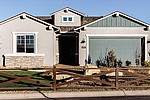 Choose from a great selection of move-in ready homes in Westwood at Deep Well Ranch. These homes range from 1,527 – 2,135 square feet. and offer open living spaces, well-appointed designer finishes, and 2-3 car garages.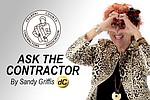 Last Friday I had the honor of participating in a training certification class, sponsored by the Arizona Department of Forestry and Fire Management and received a Certificate of Completion for having the required training for Firewise Communities Assessor.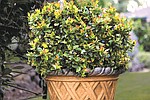 Those new to gardening are surprised at the bountiful crops berry plants produce. Local berry bushes are more consistent fruit bearers than even fruit trees and are easier to grow.
By KEN LAIN, Special to the Courier
September 21, 2023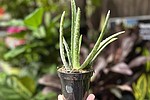 Confession time: I've murdered a Monstera, slaughtered a snake plant, assassinated an African violet and offed more orchids than I'd like to admit.
By JESSICA DAMIANO, Associated Press
September 21, 2023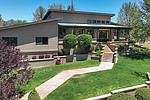 This one-of-a-kind Skull Valley ranchette on 12.32 acres is located just 25 minutes from downtown Prescott. Offers excellent well water production at over 100 gallons per minute.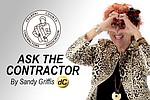 Readers of my column know me all too well, and that is my belief there is much to love about the construction industry. It is difficult for me to stop "gushing" about construction.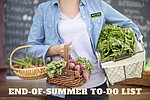 Gardening is a year-round hobby, each month providing a new opportunity to cultivate your land and forest success. Gardeners are at the harvest season's peak, and relish in the bounty of their vegetable and flower gardens.
By KEN LAIN, Special to the Courier
September 14, 2023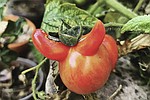 It's that time of year, when some gardeners discover they have a tomato plant that produces mutants. Many look like Squidward. Others are horned. The good news is there's nothing wrong with these deformed fruits.
By JESSICA DAMIANO, Associated Press
September 14, 2023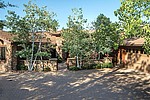 One of the more remarkable homes in Hassayampa Village behind the main gate. Set upon a private lot on the 18th fairway of Capital Canyon Golf Course, this home offers superior upgrades throughout.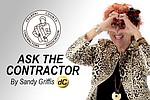 Several months ago (six to be exact) in the middle of the night, the smoke alarms decided to start chirping and then loudly emitting that deafening audible alarm. So, what does one do?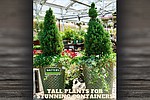 Tall potted plants can turn ordinary container gardens into works of art. They add height, variety and a little drama to mixed containers. But grouping plants in containers takes a finesse.
By KEN LAIN, Special to the Courier
September 7, 2023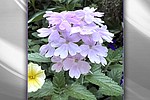 Summer annuals are the champions of the late-season garden. Perennials are the majority residents in my flower gardens, and each year, I welcome the reliable, repeat performers when they arrive.
By JESSICA DAMIANO, Associated Press
September 7, 2023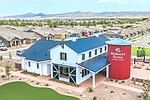 Prescott Valley's No. l rental home community offers new homes for rent from $1,750* to $2,300 per month. Two and three bedroom homes are 1,013 to 1,164 square feet.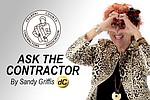 Good morning my lovelies. This week's column is going to be a "catchall." Just as I typed the words catchall, I wondered about that phrase. I went to Merriam-Webster and catchall means something that holds or includes miscellaneous items or a wide variety of things.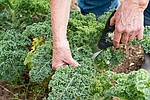 There are lots of vegetables that grow well through the cool autumn weather. Some plants need longer days and a bit warmer soil to really get started, but all produce through the end of the year.
By KEN LAIN, Special to the Courier
August 31, 2023
Prev Next