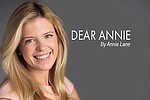 Dear Annie: After reading the letter from "Unable to Open Up," the gentleman who was unable to articulate his thoughts to his therapist, I wonder if writing down his thoughts would help.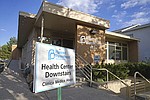 Planned Parenthood is shifting funding to its state affiliates and cutting national office staff to reflect a changed landscape in both how abortion is provided and how battles over access are playing out.
By GEOFF MULVIHILL and THALIA BEATY, Associated Press
May 23, 2023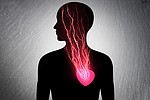 The physical needs of someone recovering from a heart attack, cardiac arrest or major heart surgery can be easy to understand. For many people, the mental and emotional healing may be less so.
By MICHAEL MERSCHEL, American Heart Association News
May 23, 2023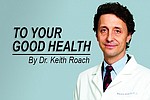 DEAR DR. ROACH: I am a 68-year-old female who has had four benign breast biopsies/lumpectomies in the last 25 years. I've also been dealing with extreme itching on one side of my breast.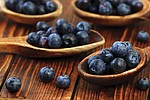 Small, yet bursting with big flavor, blueberries are a favorite of so many people.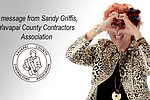 With so many new homeowners moving into our area, and inasmuch as we are surrounded by forest, I thought it would be a good refresher to talk about fire-wise landscaping.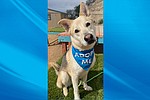 Meet Costello! A beautiful year-old Siberian Husky who's been at Yavapai Humane Society since December!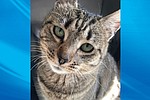 Freida is a very sweet girl who will bond quickly to her new family.
Greyson is a 4 ½ year old gorgeous gray male.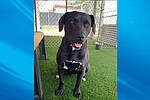 Meet Savannah, an approximately 1 1/2-year-old Labrador Retriever/Pit Bull mix.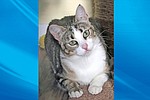 Marie is a sweet and beautiful tabby girl looking for a home.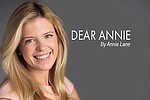 Dear Readers: Many people had a lot to say in response to "Feeling Torn," who is concerned about the prospect of the interfaith marriage. Below are some letters.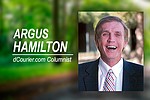 The Durham Report was released prompting Congress to probe the FBI.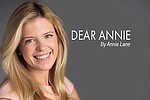 Dear Annie: I suspect my son may be gay. He is a gorgeous, smart, successful young man in his mid-20s, who has really never shown interest in girls.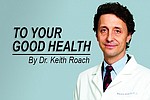 DEAR DR. ROACH: Is there a possibility of having some type of rheumatoid arthritis (RA), even though it doesn't show up clearly in the blood work?