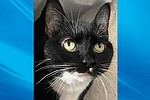 Porsche is affectionate, gentle and outgoing. One of her favorite things is sitting on your lap, but she also enjoys playtime.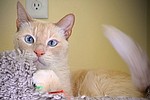 Koa is an 8-year-old Flame Point Siamese mix with gorgeous blue eyes. He is microchipped, very intelligent and super sweet.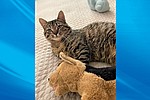 Hemingway is young, we estimate a year. He has extra Toes! — called a polydactyl.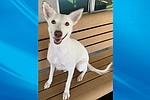 Meet Whitney, an approximately 2- to 3-year-old mixed breed. Whitney is an energetic dog who would do well with an active family.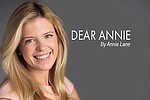 My wife and I have three perfect grandchildren, ages 1, 5 and 7. We love watching them at least one day a week. Their parents are caring and careful. But occasionally when I am just about to fall asleep, I have "waking dreams" ...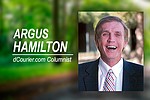 President Joe Biden's sexual assault accuser, Tara Reade, moved to Moscow on Friday for what she claims is her personal safety. It appears now that to become president of the United States, you must be 35 years old, a U.S. citizen and previously accused of sexual assault. ...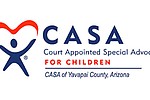 A CASA (Court Appointed Special Advocate) volunteer is needed to serve as an advocate for 10-year-old "Jaiden."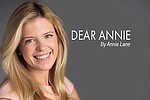 Dear Annie: When did airplane seats become so small? I hadn't flown in six years until this past spring, when I booked a flight to attend a family wedding.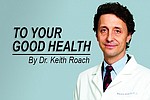 DEAR DR. ROACH: My 30-year-old and otherwise healthy grandson has been suffering from and treating hemorrhoids for two years.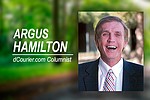 Donald Trump went storming through Iowa Thursday shaking hands and thoroughly enjoying himself with the locals as he campaigned for president. The studio audience went wild at his televised Iowa town hall. At one point, Trump was winning new voters faster than the FBI could get their names.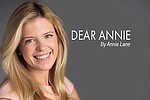 Dear Annie: My youngest is set to move out of the family home in the next month or two. We don't mind her living at home, but she needs to move out for her own peace of mind.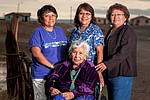 Jean Huskon Mann, a Navajo weaver, was born and raised near Shadow Mountain and Gray Mountain, Arizona. She married Henry Mann at age 17, and they raised eight children together on the Navajo Reservation.
By LOLITA MANN PADDOCK, Special to the Courier
June 3, 2023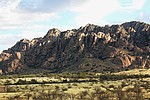 On this date in 1871, Gen. George Crook assumed command of the Department of Arizona.
"Parenting the Love and Logic Way," and "Fentanyl, Meth, and Naloxone: A Brief Overview" are scheduled for June and July.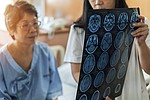 When a stroke happens, lives can change forever, not just for the stroke survivor, but for family members as well.
Prev Next