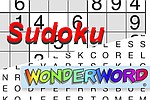 The Daily Courier's print edition puzzles are available for the week of September 24, 2023.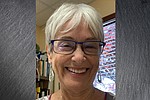 As the rabbi of Temple B'rith Shalom, finding a way to touch hearts and souls during the High Holy Days is always a daunting challenge.
By SUSAN SCHANERMAN, Special to the Courier
September 21, 2023
Greetings, Quad Cities. This is your fearless self-care scientist Britt Flores wishing you a very happy first weekend of autumn. Congratulations, can you believe that we've made it this far into the year!?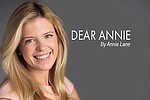 Dear Annie: Somehow, sometime, it was determined by my family members that since I was living at home after being disabled, that I would be the sibling (out of six) who would be responsible for caring for our parents until their death.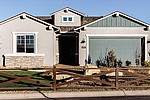 Choose from a great selection of move-in ready homes in Westwood at Deep Well Ranch. These homes range from 1,527 – 2,135 square feet. and offer open living spaces, well-appointed designer finishes, and 2-3 car garages.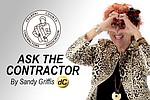 Last Friday I had the honor of participating in a training certification class, sponsored by the Arizona Department of Forestry and Fire Management and received a Certificate of Completion for having the required training for Firewise Communities Assessor.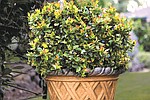 Those new to gardening are surprised at the bountiful crops berry plants produce. Local berry bushes are more consistent fruit bearers than even fruit trees and are easier to grow.
By KEN LAIN, Special to the Courier
September 21, 2023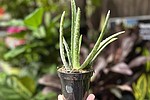 Confession time: I've murdered a Monstera, slaughtered a snake plant, assassinated an African violet and offed more orchids than I'd like to admit.
By JESSICA DAMIANO, Associated Press
September 21, 2023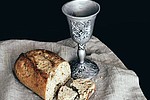 Happenings and sermons at Prescott-area churches, congregations and places of worship, as of Sept. 21, 2023: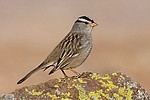 I enjoyed my trip to Payson this past weekend for the annual meeting of the Arizona Field Ornithologists organization. Unfortunately, I didn't get a chance to do any birding, as I was busy staffing my optics vendor booth!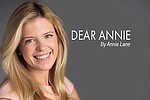 Dear Annie: I'm a 16-year-old girl who will turn 17 in four months. I just started my junior year of high school; school's busy, but I'm doing a pretty good job so far.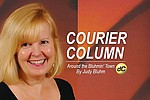 How much do you weigh? Oh, I beg your pardon, I guess that it is none of my business. It seems people get a little prickly when asked their weight. Besides, it appears that most of us might fudge about it. Perhaps because we eat too much fudge?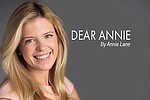 Dear Annie: My boyfriend of five months has a female co-worker, "Leslie," who he has known and been close to for five years. She is also a single parent of two kids under 10.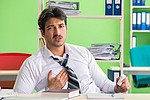 Men who worked in stressful jobs that they felt required high effort but provided low reward had twice the risk of heart disease as men who were free of such stressors, a study has found.
By American Heart Association News
September 19, 2023
Do your legs hurt when you walk? Experts on peripheral artery disease want you to know that it isn't normal. The condition can cause serious complications, but it can be managed.
By By KAREN SCHMIDT, American Heart Association News
September 19, 2023
Prev Next