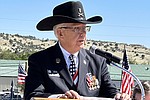 For the 2023 city election season, the Prescott mayor's race is unopposed, with just incumbent Phil Goode running for the position.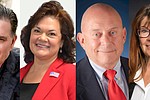 Four candidates are seeking three four-year terms on the Prescott City Council. The seats are currently held by Councilmembers Clark Tenney, Steve Sischka and Cathey Rusing. Tenney and Sischka have chosen not to run for re-election, and Rusing is running as an incumbent.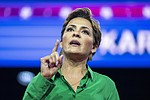 The wording of a decision by the Arizona Supreme Court to let Kari Lake pursue one remaining election claim may make it difficult, if not impossible, for her to prove.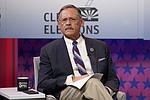 An Arizona judge has sanctioned former Republican secretary of state candidate Mark Finchem and his attorney over a lawsuit challenging his loss in last year's election, saying the suit "was groundless and not brought in good faith."
By JONATHAN J. COOPER, Associated Press
March 6, 2023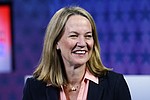 A recount of votes has confirmed Democrat Kris Mayes narrowly defeated Republican Abraham Hamadeh in the Arizona attorney general's race, one of the closest elections in state history.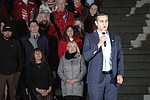 The apparently losing candidate for attorney general is asking a judge to block the secretary of state from declaring Kris Mayes the winner.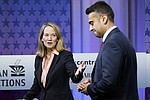 Democrat Kris Mayes will be the next attorney general of Arizona, pending a recount.
Arizona voters who overwhelmingly cast their ballots by mail have rejected a measure that would have required them to add more information to the simple signature and date they now put on the back of the return envelope.
By BOB CHRISTIE, Associated Press
November 17, 2022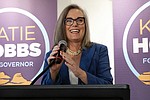 Governor-elect Katie Hobbs laid out her priorities for the next four years, promising to work with the Republican-controlled Legislature to solve problems — but with a political warning to those who choose a different path.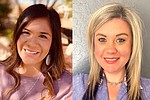 Lyana Mazon and Brianne Wolcott were elected to the two seats on the Humboldt Unified School District Governing Board Nov. 8.
By DEBRA WINTERS, Prescott Valley Tribune
November 12, 2022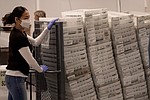 Margins between Democrats and Republicans narrowed considerably Wednesday in key Arizona races as election officials chipped away at counting more than half a million mail ballots returned on Election Day and shortly before.
By JONATHAN J. COOPER, Associated Press
November 9, 2022
Cyndi Thomas won re-election and Marcia Hilborn also claimed a seat on the Chino Valley Unified School District Governing Board Tuesday night, according to unofficial results.
By STAN BINDELL, For the Review
November 9, 2022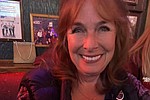 The dynamics of the state and local election process with votes still being tallied into the early hours Wednesday, and likely continuing throughout the week, changed the course of one local Governing Board race and prompted an incumbent in another to congratulate two new board candidates.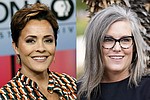 The appeal of Donald Trump's movement was put to the test Tuesday in the race for governor of Arizona, a crucial battleground state where the former president's allies have taken control of the Republican Party.
By JONATHAN J. COOPER, Associated Press
November 9, 2022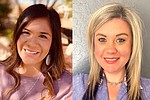 The unofficial results as of Tuesday night, Nov. 8, saw newcomers Lyana Mazon with 6,367 votes, and Brianne Wolcott with 6,150 votes, in the lead for the two seats up for election on the Humboldt Unified School District Governing Board.
By DEBRA WINTERS, The Daily Courier
November 9, 2022