The annual Bob Kaecher Memorial Golf Tournament and Scramble, presented by the Chino Valley Area Chamber of Commerce and Visitor Information Center, has been postponed, chamber officials said late last week.
Poor test scores are linked to chronic absenteeism, according to Chino Valley Unified School District officials.
By STAN BINDELL, For the Review
September 15, 2023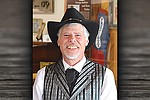 There certainly was Russian involvement in the beginning of Watson Lake! Join Arizona Territorial Society at 1 p.m. Thursday, Sept. 21, at the Adult Center on Rosser St. to hear historian/author and this month's speaker, Drew Desmond.
Democratic Gov. Katie Hobbs said neither she — nor any other state official — has the unilateral right to keep Donald Trump off the ballot for the state's presidential preference primary based on the 14th Amendment.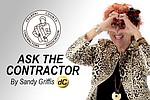 Readers of my column know me all too well, and that is my belief there is much to love about the construction industry. It is difficult for me to stop "gushing" about construction.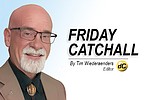 I would laugh out loud, if I thought it was a joke. Nonetheless, California politicians this week are proposing to raise the minimum wage in their state to $20 per hour ...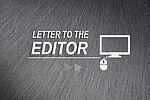 Regarding Martin Trembly's Sept. 7 letter, it has become a very tired right-wing talking point, accusing the "liberals" of trying to erase history.
What would you buy for an extra $20 a week? A nice meal? A car mount for your phone? An extra four gallons of gasoline?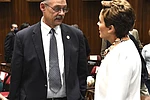 The attorney for Kari Lake and Mark Finchem admitted Tuesday his clients have no actual evidence that votes have been improperly counted because the state tabulates ballots electronically.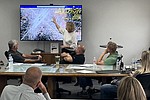 The number of total operations at the Prescott Regional Airport has continued to rise over the past several years, with 2023 expected to outdistance 2022 by nearly 10,000 operations.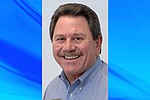 Hello, friends of Chino Valley! Where did the summer go? The excitement of another Territorial Days weekend has come and gone...
By JOHN COURTIS, Volunteer Interim Director, Chino Valley Area Chamber of Commerce
September 12, 2023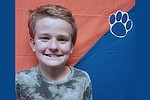 The Chino Valley Unified School District would like to recognize Daniel Sivard-Oliver of Del Rio School as Student of the Week for the week ending Sept. 8, 2023.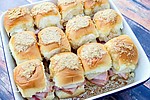 These little gems are irresistible! An absolute must for any tailgate party, outdoor or indoor!
By KENDRA W. RAYMOND, Just A Pinch
September 12, 2023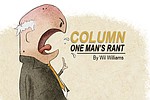 Earlier this week, whilst sitting in a waiting room, I idly leafed through the Northern Arizona version of Luxury Living. Before I even looked inside, I knew the Luxury Living folks weren't talking to my demographic ...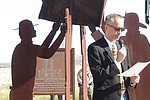 More than 100 turned out for the Chino Valley 9/11 Memorial Service at the memorial site off of Perkinsville Road on Monday, Sept. 11, as state and town officials remembered those killed and wounded, but also reflected on how the country united the day after the event of infamy.
By STAN BINDELL, For the Review
September 12, 2023