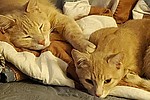 Franklin and Squeaky are bonded shorthair buff tabbies who need to be adopted together. Having each other will help them adjust quickly to their new situation.
Sunshine is from a litter a seven born Aug. 10, 2022. He is a very handsome orange-and-white tabby.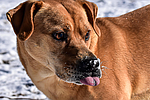 Meet Dewey. This young man has spent far too long with us and it is our mission to find him a home where he can have all the attention!
Yavapai College (YC) has received notice of its decennial reaccreditation from the Higher Learning Commission's (HLC) Institutional Actions Council with no areas of concern in its review.
Meet Maple, an 8-week-old Pit Bull mix. Maple and her siblings were rescued by Yavapai Humane Trappers when they were 2 weeks old, after their mama was hit and killed by a car.
The Chino Valley Public Library is offering sweatheart classes: - Jewelry making (pink gem keychain, heart pins) — 3:30 to 5:30 p.m. Tuesday, Feb. 7.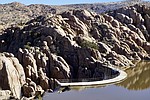 Heavy precipitation so far this winter has served to fill or nearly fill all of the City of Prescott's lakes, and that, in turn, has led to an earlier-than-normal start of recharge of the aquifer with water from Watson Lake.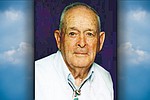 Eugene Lyle Ginn died in his home in Chino Valley, Arizona, on January 23, 2023. He was born in Iowa on July 8, 1921.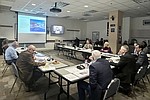 Yavapai County's new Justice Center and Jail in Prescott is expected to be substantially complete within about three months, and county officials say the total construction cost has now gone up by about $1.7 million.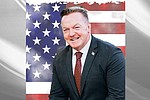 Republicans in the state Senate are working to greatly boost the penalties for people who supply the powerful synthetic opioid fentanyl, advancing a bill on Thursday that would subject someone who makes, transports or sells the drug to life in prison or the death penalty if someone dies after taking the drug.
By Bob Christie For the Courier
January 26, 2023
Fire Marshal Rick Chase, who is retiring after 28 years with the Central Arizona Fire and Medical Authority (CAFMA), says he's ready to embark on the next chapter of his life.
By Debra Winters, The Daily Courier
January 26, 2023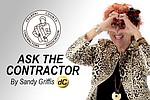 Match your tile selections to your lifestyle. Consider children and pets. Do you scrub and use bleach? How much time do you really want to devote to maintenance? Visiting local tile showrooms/design centers are great places to begin.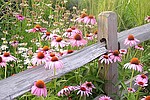 This is the ideal month to start a new wildflower garden in 2023. Few plants in the garden deliver a natural appearance than wildflowers. Although true success with wildflowers depends on timing, you can paint a swathe of color across your springtime landscape.
By KEN LANE, Special to the Courier
January 26, 2023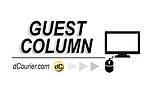 Enough fentanyl pills flowed through Arizona last year to kill all of the state's 7 million-plus residents.
By DAVID RHODES, Special to the Courier
January 26, 2023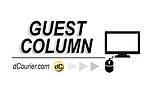 "Just stop the building." That is a comment the Town of Prescott Valley receives over and over again, and I'd like to take a closer look.
By APRIL HEPPERLE, Special to the Courier
January 24, 2023