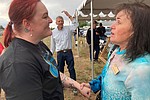 Under umbrellas and leaky tents in north Chino Valley on Thursday, May 18, some 80 or more invited Coalition for Compassion and Justice' guests, including area civic leaders, nonprofit colleagues and other affordable housing advocates, gathered in front of an open field with a bulldozer in the foreground.
Arizonans won't be able to bring their guns legally onto college campuses, at least not this year.
The Yavapai College District Governing Board (DGB) approved an increase in the primary property tax levy for Yavapai County residents in the 2023-24 budget.
By JESSE BERTEL, The Daily Courier
May 17, 2023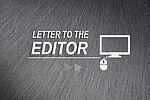 In his letter to the editor, Jim Hardy claimed President Joe Biden has some faults, but we should look past them and be thankful. He also implied there was no one better or more seasoned to be our president than Biden.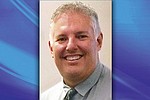 The Chino Valley Unified School District (CVUSD) Governing Board last week delivered an evaluation to Superintendent John Scholl that he said made him "very happy."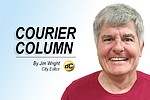 This past weekend, I watched the movie "A Man Called Otto," the latest brilliant film of Tom Hanks, which is based on the Fredrik Backman novel "A Man Called Ove."
Yavapai College has added a new course to supplement firefighting and law enforcement studies. Tactical Drone Deployment for Firefighters is a three-day class specifically designed to enhance emergency response during fire ground operations, technical rescue and hazardous material management through real-life game speed scenarios.
This is a cake recipe I found going through my grandmother's recipe books. It was written in old handwriting in a book dated 1923.
By TED WILDMAN, Just A Pinch Recipes
May 16, 2023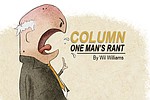 I've made fun of the English language before, and I frankly expected that it would be a long time before I did so again. Well, friends and neighbors, ...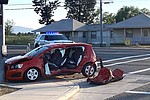 At approximately 5:40 p.m. Thursday, May 11, Chino Valley Police Department (CVPD) Officers responded to reports of a two-vehicle collision that occurred at the intersection of Center Street and Highway 89.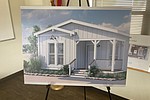 Chino Valley Recreation Coordinator Morgan Heiner is married with a four-month-old baby and with two incomes she and her husband, Spencer, have been unable to find an affordable rental in this area.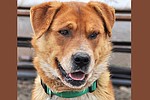 Cooper is an outgoing, affectionate 2-year-old who is loaded with personality. He is very playful and loves to run and romp in United Animal Friends' play yard.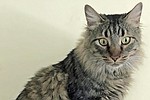 Meet Leon, a very handsome and friendly guy, unless you're a cat! He must have had some Maine Coon in his lineage as you can see some of those characteristics in him.
Hi, my name is Bluey, and I am approximately 2 years old and a Catahoula mix.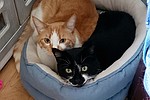 Papa is a black-and-white tuxedo male cat that is about 6 years old. Tweety Bird is a 4-year-old orange and white female.