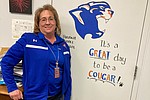 Heritage Middle School's top "Cougar" is leaving her eight-year post at the end of the school year.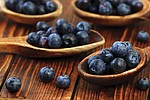 Small, yet bursting with big flavor, blueberries are a favorite of so many people.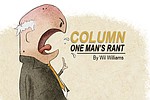 Since I've retired, I don't pay attention to individual days the way I used to. I don't remember anything about last Monday, for example. As far as I know, nothing happened on that day ...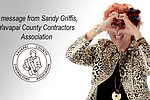 With so many new homeowners moving into our area, and inasmuch as we are surrounded by forest, I thought it would be a good refresher to talk about fire-wise landscaping.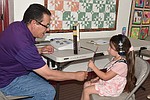 For parents of children who are getting ready for kindergarten, it's important to have guidance and support through the process. ...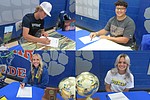 Chino Valley High School athletes had an impressive college signing day as seven players from five sports made commitments to play college sports.
By STAN BINDELL, For the Courier
May 22, 2023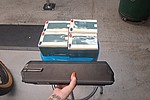 As the warm weather approaches, experts advise taking safety precautions when getting eBikes and scooters ready for the season. Battery-based vehicles of this nature are posing a threat, as they're sparking fires across the country and the local area, officials say.
By DEBRA WINTERS, The Daily Courier
May 22, 2023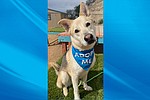 Meet Costello! A beautiful year-old Siberian Husky who's been at Yavapai Humane Society since December!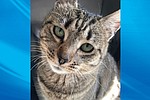 Freida is a very sweet girl who will bond quickly to her new family.
Greyson is a 4 ½ year old gorgeous gray male.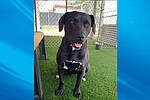 Meet Savannah, an approximately 1 1/2-year-old Labrador Retriever/Pit Bull mix.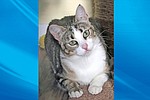 Marie is a sweet and beautiful tabby girl looking for a home.
Veterinarian Dr. Armaiti May is now making house calls in the Chino Valley area and has plans to build a clinic to offer more services.
By STAN BINDELL, For the Review
May 22, 2023
Join the Chino Valley Police Department from 8 to 9 a.m. on Wednesday, May 31 at the Chino Valley Senior Center, 1021 Butterfield Rd., for Coffee with Cops!
Coming off a big home win against the Bay Area Panthers that put them in first place in the Indoor Football League Western Conference, The Wranglers found themselves facing early adversity in Phoenix Saturday, May 20, against the Arizona Rattlers, going down by a score of 14-0 during the first quarter and eventually dropping a 60-34 decision.
By Tucker Welch Northern Arizona Wranglers
May 21, 2023
Prev Next