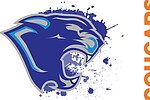 The Chino Valley softball team won five of six games at the Kingman High School Coca Cola Classic tournament this past weekend.
By STAN BINDELL, For the Courier
March 20, 2023
The Chino Valley and Paulden areas saw three separate vehicle collisions — two involving a motorcycle — this past weekend, which ultimately resulted in multiple fatalities and serious injuries.
MatForce, a primary prevention coalition focused on stopping youth drug use before it starts, has partnered again this year with local law enforcement agencies to host medication takeback events throughout Yavapai County.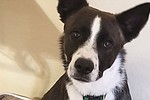 Dash is waiting for his new home where he can show everyone what a great puppy he is. ...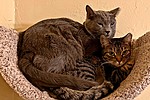 Sammy is a young 1-1/2-year-old male dark tabby. Victor is a 2-year-old gray male.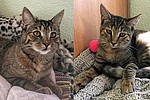 This is a delightful, social pair of girls! They also are loving lots of attention.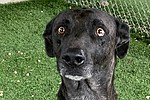 Meet Mort, an approximately 3- to 4-year-old Catahoula mix. Mort came to the shelter as a stray and is now looking for his new home.
Donations of cash or unopened bags of dog food are being accepted through March 23 to benefit the Chino Valley Animal Shelter.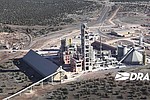 On Wednesday, March 15, at approximately 9:35 a.m. the crew of Central Arizona Fire and Medical Authority (CAFMA) Engine 63 was dispatched to a reported cardiac arrest at Drake Cement, in Paulden.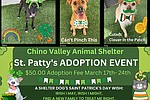 In celebration of Saint Patrick's Day, the Chino Valley Animal Shelter is excited to announce that they will be having $50 adoption fees from March 17 to 24.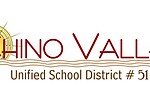 The process to hire a new Heritage Middle School principal in Chino Valley has so far not garnered the candidates district leaders expected, and so the search is on again.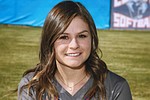 Audrey Hoey, a senior center fielder for the Chino Valley softball team, was chosen as The Daily Courier's Athlete of the Week for the week of Monday, March 6, to Saturday, March 11.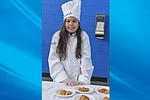 Elementary school students used their culinary skills to reimagine their favorite lunch meal by creating original recipes for the 2023 Sodexo Future Chefs Challenge on Thursday, March 9 in the Del Rio Cafeteria.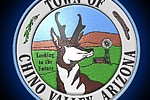 The Town of Chino Valley is pleased to announce Community Services has its own Facebook page.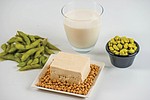 When visiting a modern grocery store, consumers may recognize that their options are seemingly unlimited.
Prev Next