The Chino Valley Unified Governing Board on Wednesday moved a step closer to becoming one of the first area districts to opt for protecting all district schools with armed school security officers.
After starting the project on May 24, crews are currently progressing southerly on South Road 1 East from East Road 1 South constructing a new sewer main and grading the roadway for new pavement.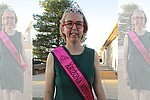 Elizabeth Vicory, a Chino Valley resident, is the new Arizona Miss Amazing Teen Queen 2023.
By STAN BINDELL, For the Review
June 6, 2023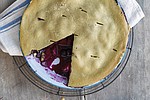 Pie is delicious any time of year, but especially when seasonal fruits are included in the recipe. When the weather warms up, mouthwatering blueberries are in season...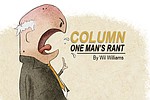 I have to say that I'm pretty well satisfied with the way I handle daily affairs. My several decades of practice have paid off...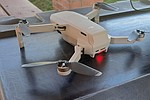 As the world continues to move forward with high-tech advancements, local law enforcement entities are doing the same by utilizing drones in dangerous situations in an effort to keep police officers safe.
By DEBRA WINTERS, The Daily Courier
June 5, 2023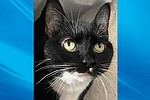 Porsche is affectionate, gentle and outgoing. One of her favorite things is sitting on your lap, but she also enjoys playtime.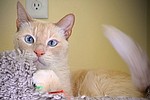 Koa is an 8-year-old Flame Point Siamese mix with gorgeous blue eyes. He is microchipped, very intelligent and super sweet.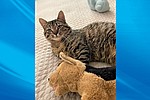 Hemingway is young, we estimate a year. He has extra Toes! — called a polydactyl.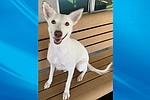 Meet Whitney, an approximately 2- to 3-year-old mixed breed. Whitney is an energetic dog who would do well with an active family.
Life Pregnancy Resource Center's 6th annual Righteous Rods Car Show fundraiser starts at 8 a.m. Saturday, June 17, in Memory Park, at West Palomino Road and North Road 1 West, Chino Valley.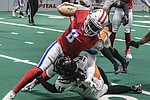 The Northern Arizona Wranglers fought hard at home on Saturday, June 3, but lost to their in-state rivals, the Arizona Rattlers, by a score of 63-62.
Prescott Valley's Music on the Green is back! Join PV for its free outdoor concerts starting at 7 p.m., at the Theater on the Green, the second Saturday of each month, from June to August.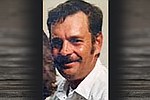 Larry "Butch" Tow, born Nov. 25, 1947, in Longmont, Colorado, closed his life's book at his home in Chino Valley, Arizona on May 9, 2023 to be with our Lord.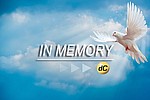 Ginni A. Comstock, born July 31, 1947, in Utica, New York, passed away May 25, 2023, in Chino Valley, Arizona.
Prev Next