Joann Fabrics makes cuts, faces Nasdaq delisting, cash crunch
Daniel Kline
Originally Published: September 16, 2023 1:31 p.m.
People build an emotional connection to stores when a retailer's offerings intersect with their hobbies. 
Readers, for example, fondly remember Borders Books and Waldenbooks, even though those two retailers disappeared years ago. Athletes, hikers, golfers, and other sporting enthusiasts felt the same way about Sports Authority, Olympia Sports, and Modell's Sporting Goods.
DON'T MISS: Another iconic retailer survived bankruptcy but nears its sad end
For many people, these weren't just another store. These were the retailers that stocked the items that they were most passionate about. Losing these chains was devastating for hundreds of thousands, maybe millions, of people because these retailers were places to browse, hang out, and dream even when you weren't shopping.
Now, another well-loved big box store that serves a passionate audience has run into some major financial concerns. The chain has not used the word "bankruptcy," in its most recent SEC filing, but it's running low on cash, has made significant layoffs, and runs the risk of being delisted from NASDAQ because it has not remained in compliance with listing requirements.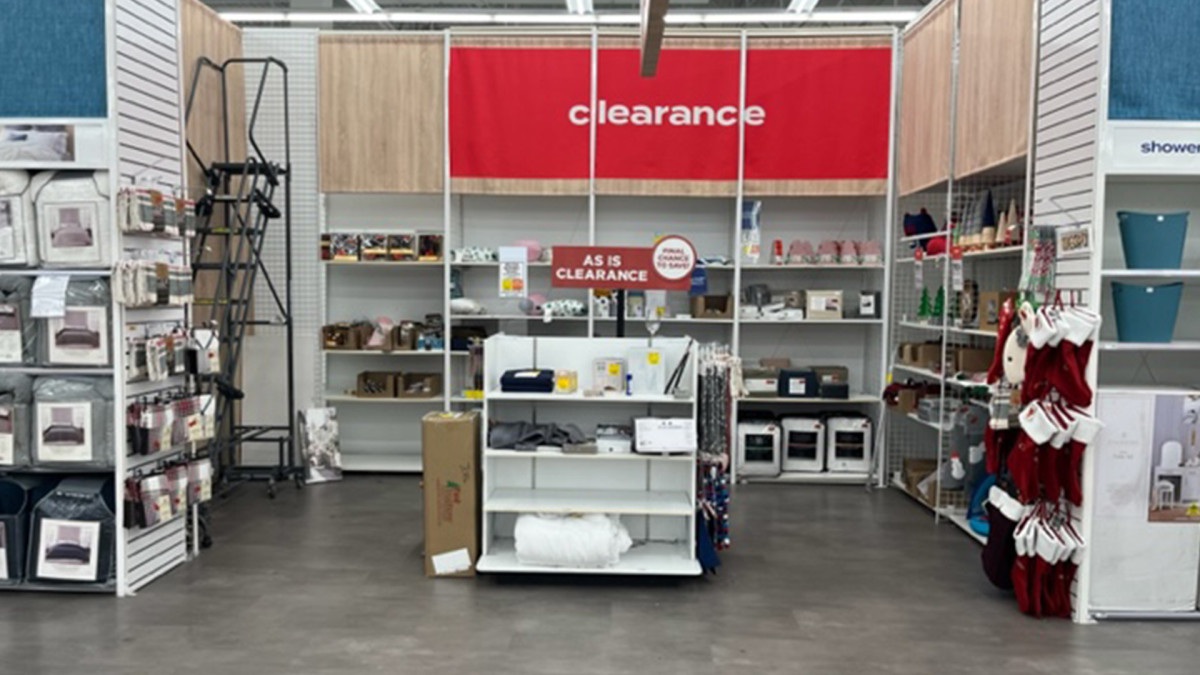 Joann Fabrics paints a bleak picture
Joann Fabrics (JOAN) - Get Free Report has been racing to make cuts and win pricing concessions from its vendors because the chain understands the environment it's operating in. Christmas Tree Shops and Bed Bath & Beyond both had loyal customer bases but went bankrupt because they could not find the cash needed to fund their operations. 
That's a risk Joann Fabrics runs because the company has only $19.1 million in cash on hand while it has over $1 billion in debt. The company also saw its quarterly loss rise to $73 million compared to $56.9 million in the previous quarter.
Add in that the company runs the risk of being delisted — a move that would make it harder to raise needed capital — and it's not hard to see how bleak the chain's reality has become. 
Joann Fabrics describes itself as "the nation's category leader in Sewing, with one of the largest assortments of arts and crafts products. The chain opened 2022 with about 22,000 full-time, part-time, seasonal, and temporary workers. It operates 829 physical stores in 49 states as of late August.
Joann Fabrics believes it will survive
While it has over $1 billion in debt and saw its interest expense double over the past six months from $27.7 million to $52.1 million, the company believes it can survive. It detailed its financing picture in its SEC filing.
We have three principal sources of liquidity: cash and cash equivalents on hand, cash from operations and available borrowings under our ABL (asset based loan) Facility. In addition, we believe that we have the ability to obtain alternative sources of financing, if necessary. We believe that our cash and cash equivalents on hand, cash from operations and availability under our ABL Facility will be sufficient to cover our working capital, capital expenditure and debt service requirement needs, as well as dividend payments and share repurchases,
 The company does remain in compliance with its loans, which are secured by its inventory. Joann Fabrics does not currently have a CEO, but it's interim leadership laid out its plans in its second-quarter earnings release.
"In addition to stabilizing our topline, we remain focused on operating as efficiently as possible." said CFO, and interim co-CEO Scott Sekella. "With another quarter of execution of our Focus, Simplify and Grow initiative, we continue to drive operational excellence with our cost-cutting initiatives leading to an over delivery on the targeted $200 million of annual cost reductions."
You can't cut your way to success. Reducing expenses can buy time for a turnaround plan to work, but Joann currently needs to conserve cash because it has mounting debt and a nearly empty bank account.
Bankruptcy became an unavoidable issue for Bed Bath & Beyond and Christmas Tree Shops when vendors stopped being willing to ship goods to both chains over fears of not getting paid. Once companies start demanding upfront payments, cash needs increase exponentially and the end often comes quickly.
Those aren't scenarios companies talk about openly. They always issue statements about how their cost-cutting measures are working and their balance sheets are improving. That often, not always, proves to be a best-case-scenario view of the results and not a purely realistic one.
An email to Joann Fabrics' corporate communications office was not immediately returned.
---
Sign up for our e-News Alerts
SUBMIT FEEDBACK
Click Below to: