Alleged alien evidence revealed in Mexico seen as stunt
Ian Krietzberg
Originally Published: September 16, 2023 11:59 a.m.
A UFO hearing held by the Mexican Congress Sept. 13 experienced its own version of an alien invasion, though this one came without the lasers, lights and tractor beams so common in Hollywood. 
Mexican journalist Jaime Maussan showed politicians two small bodies, each with strange, elongated heads and three-fingered hands. Maussan claimed that the bodies, which he found in 2017 in Peru, are "non-human beings that are not part of our terrestrial evolution."
Related: NASA makes jaw-dropping announcement about new alien evidence
This alleged alien revelation took place just two months after a similar U.S. congressional hearing, in which three former U.S. military officers testified about their first-hand encounters with UFOs, or as they're referred to by the government, Unidentified Anomalous Phenomena (UAP). 
One of these whistleblowers, Air Force veteran David Grusch, claimed that the U.S. government is in possession of crashed UAP aircraft, complete with the bodies of non-human pilots. Those claims have been denied by the Pentagon.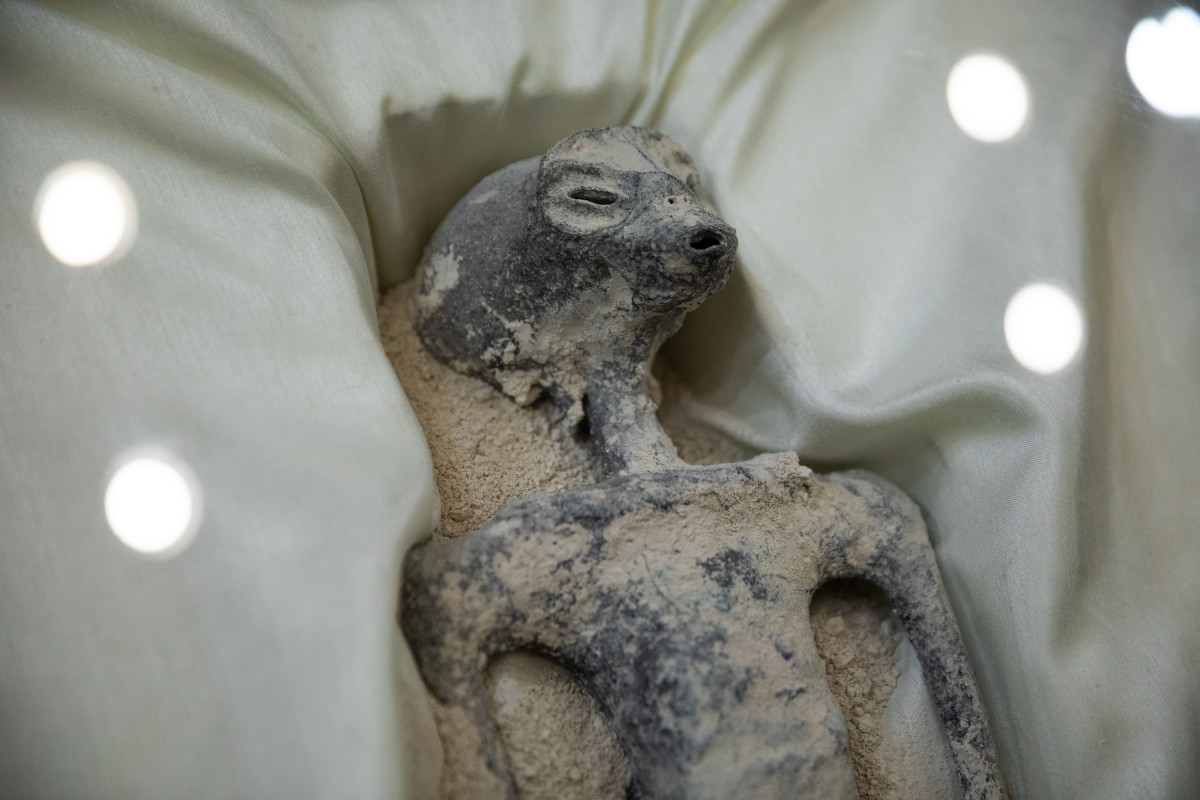 But this particular, and strange, revelation in Mexico of supposedly exhumed non-human corpses has faced harsh criticism. 
Former U.S. Navy pilot Ryan Graves, one of the three whistleblowers who testified in July, was "deeply disappointed by this unsubstantiated stunt." 
"Yesterday's demonstration was a huge step backwards for this issue," Graves, who testified at the Mexican hearing, said.
Maussan made similar claims in Peru in 2017 — a report by the country's prosecutor's office found that the bodies were not bodies at all, according to AP News. The alleged corpses were found to be "recently manufactured dolls, which have been covered with a mixture of paper and synthetic glue to simulate the presence of skin."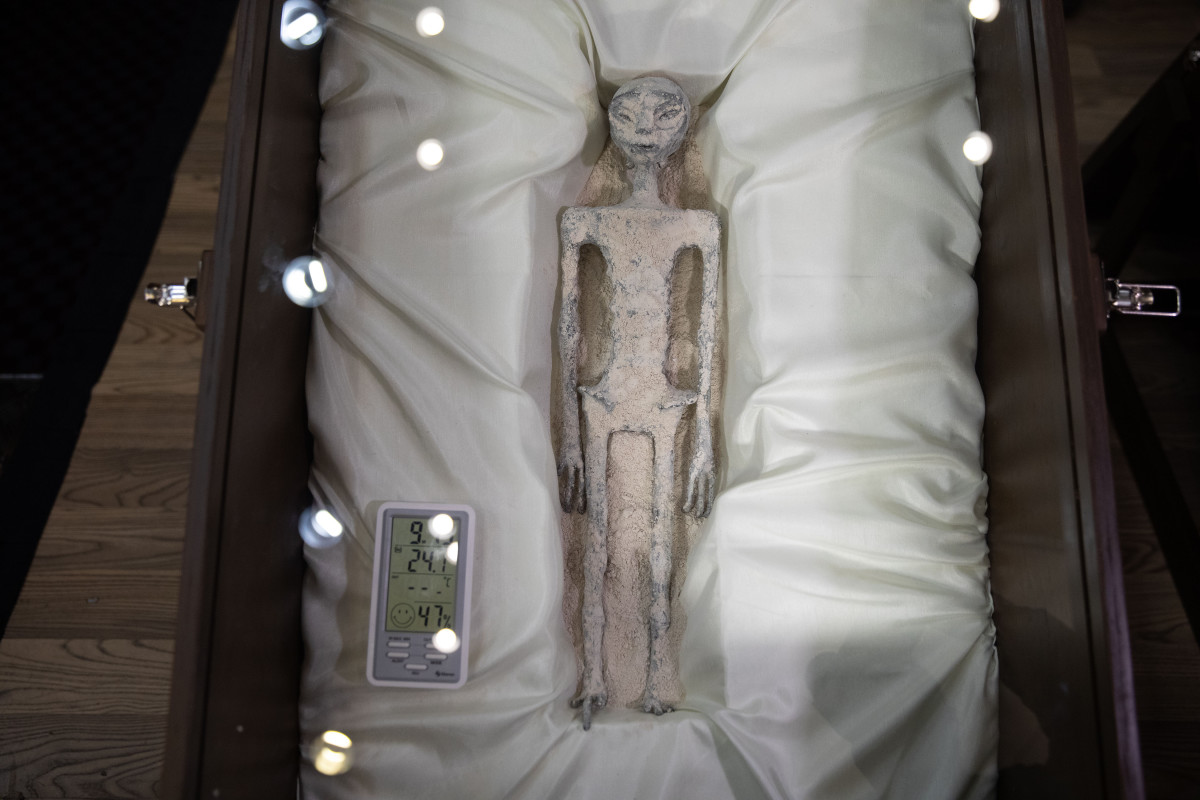 Those bodies were not unveiled publicly at the time; it is unclear if the bodies shown to the Mexican Congress are the same. 
A day after the bodies were displayed to the public, NASA revealed the results of the year-long independent study it had commissioned into UAP. 
"The top takeaway from the study is that there is a lot more to learn," NASA Administrator Bill Nelson said. 
"The team did not find any evidence that UAP have an extra-terrestrial origin," he added. "But we don't know what these UAP are."
The report makes a series of recommendations to NASA to enhance its methods of gathering and curating quality data about UAP. The agency also said that it appointed a person to head up NASA's research into UAP. 
As NASA works to further its understanding of these strange, close encounters, there remains no hard evidence, according to the Pentagon, of "extraterrestrial activity, off-world technology or objects that defy the known laws of physics."
Get investment guidance from trusted portfolio managers without the management fees. Sign up for Action Alerts PLUS now.
---
Sign up for our e-News Alerts
SUBMIT FEEDBACK
Click Below to: