Dylan Mulvaney shares a Bud Light apology (you may not like it)
Daniel Kline
Originally Published: September 15, 2023 7:52 p.m.
Before her brief relationship with Anheuser-Busch, it's probably fair to say that transgender social media influencer Dylan Mulvaney was not a big name to the mainstream public. Yes, she had a fanbase on social media, but she had not crossed over into a more general kind of celebrity where everyone knows your name.
That changed, of course, when Kid Rock decided he did not like a beer brand that she drinks, at the same time that Bud Light was courting the LGBTQ+ community as drinkers. He expressed that disappointment by shooting up cases of Bud Light in a now-famous social media video.
DON'T MISS: Famous athlete takes on Bud Light, Nike, and woke culture
By doing that, Rock took a tiny promotion where Anheuser-Busch (BUD) - Get Free Report sent Mulvaney some Bud Light cans with her face on them and made it a massive event. The beer company's relationship with the influencer was designed to be a small part of a larger March Madness campaign where Mulvaney, who has talked about liking to drink an occasional beer, would share the content with her following.
Instead of a small bit of LGBTQ+ outreach, the Mulvaney promotion became a reason for Bud Light fans to boycott the beer. Boycotts are generally ineffective largely because people don't like to make sacrifices in the name of their political beliefs.
That's why similar efforts to boycott Target and Walt Disney (DIS) - Get Free Report have had a much more limited impact. People like shopping at Target even if they don't like the chain selling Pride Month merchandise and families are going to watch Disney content even if mom and dad have issues with some of the creative choices the company makes.
Mainstream beer brands, however, is pretty interchangeable. Swapping Bud Light for Miller Lite, Coors Light, or Modelo really doesn't change the drinking experience all that much.
That made it easy for right-wing beer drinkers to maintain their boycott, which hurt Anheuser-Busch and the people who worked there. Mulvaney has some very clear thoughts on that.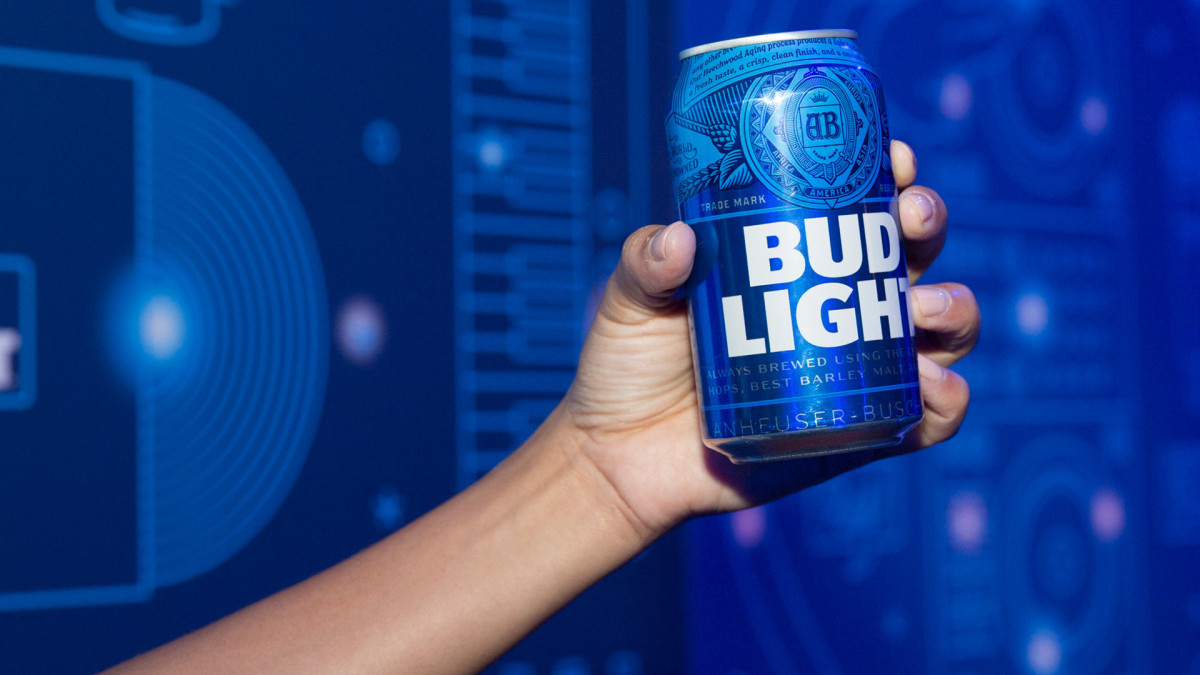 Mulvaney offers a Bud Light Apology
Bud Light was not Mulvaney's first sponsorship deal. She modeled sports bras for Nike (NKE) - Get Free Report and makeup for Ulta Beauty  (ULTA) - Get Free Report on her social media feeds. There was, of course, some trolling and transphobic comments in response to both those campaigns, but nothing like when she posted the simple message about Bud Light.
"Check out my Instagram Story to see how you can enjoy March Madness with Bud Light and maybe win some money too! Love ya! Cheers! Go team!"
The Rock video soon followed as did the boycotts and the beer brand lost nearly 30% of its sales. Mulvaney, speaking to The Cut, has some remorse about the deal. 
"I think this has affected a lot more lives than obviously just mine. I always want to add value in any partnership that I do," she said.
Mulvaney noted that the issue blew up right before Pride Month and that caused overall brand spending on LBGTQ+ partnerships to go down. 
The social media influencer isn't apologizing for working with a brand she said she "loved." She is, however, upset that the result of her actions led to people losing work (which presumably, but not explicitly, includes the workers Anheuser-Busch laid off after Bud Light's sales dropped).
Mulvaney wants to move on; Anheuser-Busch clearly has
Anheuser-Busch did not actually hire Mulvaney. The deal to promote the beer brand was made by an influencer marketing agency. Nobody from the company, she noted, contacted her before or after the controversy (and The Cut shared that Anheuser-Busch would not comment on any questions that had her name in them).
That's the part of this controversy that seems to bother Mulvaney the most.
"For a company to hire a trans person and then not publicly stand by them is worse, in my opinion, than not hiring a trans person at all," she shared.
Mulvaney has also not sworn off beer, although, unlike Kid Rock who was spotted drinking a Bud Light at a concert, it won't be the Anheuser-Busch brand.
---
Sign up for our e-News Alerts
SUBMIT FEEDBACK
Click Below to: