Tesla rival Chevy has shocking bad news about its popular model
Kirk O'Neil
Originally Published: September 8, 2023 8:36 p.m.
General Motors'  (GM) - Get Free Report Chevy Bolt has had a bitter-sweet history, since it hit the market in 2017.
The Bolt was the second best-selling electric vehicle behind the Tesla  (TSLA) - Get Free Report Model S after it launched. It was also named the 2017 Motor Trend Car of the Year, 2017 North American Car of the Year, Automobile magazine 2017 All Star and was listed among Time magazine's Best 25 Inventions of 2016.
The 2023 Chevy Bolt has been one of the most affordable electric vehicles on the market with a beginning price at $26,500. A low price and past rave reviews should indicate that the Bolt would be on the market for many years. And that was GM's plan, as it said it would increase production from about 44,000 Bolts in 2022 to 70,000 in 2023.
DON'T MISS: Ford reveals new electric vehicle challenge to top Tesla model
But in April 2023 the company reversed course on manufacturing Bolts, as Cody Williams, senior manager for communications at Chevy, said in an statement that GM would discontinued the Bolt at the end of the year.
GM's CEO Mary Barra eased some worries of Chevy Bolt fans when she hinted in a June interview with NPR that GM might bring back the Bolt under its third generation Ultium battery technology. During GM's second quarter earnings call on July 25, Barra confirmed that the Detroit automaker plans to soon revive the Chevy Bolt after discontinuing it.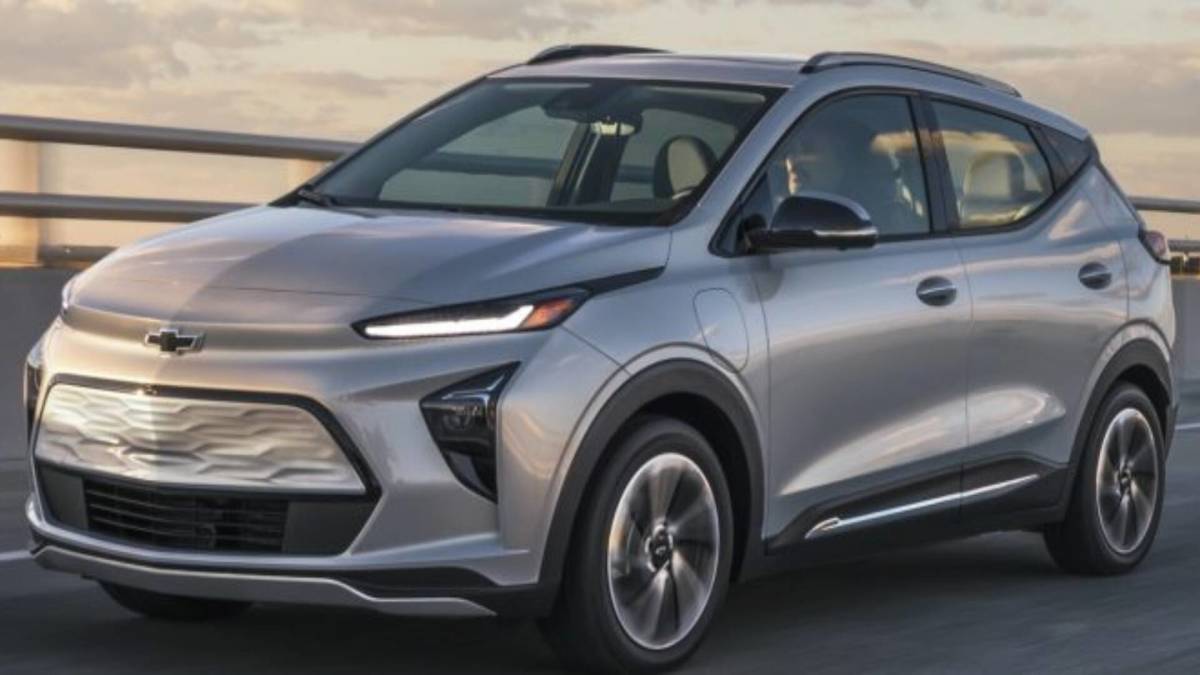 Chevy Bolt faces many recalls
Unfortunately, the Bolt has also been the subject of recalls. In December 2022, GM recalled about 140,000 of its 2017-2023 model year Chevrolet Bolt EV vehicles in North America due to a fire risk. GM said the Bolts could have rare instances of front seatbelt pretensioner exhaust gases coming in contact with floor carpeting fibers, after a vehicle crash and causing a fire.
The Chevy Bolt EUV uses a different design and was not affected by the recall, nor are the fleet vehicles in GM's Cruise autonomous vehicle division.
In November 2020, 50,932 Chevrolet Bolts from the model year 2017-2019 also were recalled due to a potential fire risk.
General Motors has notified the National Highway Traffic Safety Administration of a new voluntary safety recall of certain Webasto Portable Charging Cords with part number 24044913 that contain incorrect software and may fail to discontinue charging if the ground connection is lost, according to a Sept. 5 letter from NHTSA to GM acknowledging its receipt of GM's notification of a safety recall.
The letter said the manufacturer's report date was Aug. 31, 2023. The recall potentially affects 9,423 power cords that Electrek said are used by Chevy Bolt EUV owners.
Recall may prevent shock to Chevy Bolt owners
If a portable charging cord loses its ground connection while in use, it may result in an electric shock to the user, increasing the risk of injury, the statement said.
GM said dealers will inspect and replace the portable charging cords as necessary, free of charge, the letter said. Notification letters are expected to be mailed to car owners on Oct. 16. Owners may also contact GM customer service at 888-988-7267 or the NHTSA vehicle safety hotline at 888-327-4236.
---
Sign up for our e-News Alerts
SUBMIT FEEDBACK
Click Below to: