Burger King Canada's menu adds an American classic
Daniel Kline
Originally Published: October 1, 2023 2:16 p.m.
Americans love condiments.
McDonald's has actually made a side business (more or less) using new Chicken McNugget sauces as a way to drive audience. The company sold its Big Mac "Special Sauce," earlier this year and it was very popular with stores running out quickly.
DON'T MISS: McDonald's makes 2 bold new menu additions nationwide
The same has been the case when McDonald's MCD brings back its famed "Szechuan Sauce," which the "Rick and Morty" television show made famous. That limited-time offer barely lasted a day before supplies ran out.
Using a new sauce costs less money than adding a new burger to the menu and it does not complicate kitchen production at all. Aside from the worker putting the sauce in the bag, it's a no-effort way for the chain to get customers excited without actually adding anything new.
McDonald's actually has a current promotion where it's offering two new sauces — Sweet & Spicy Jam Sauce and Mambo Sauce — until supplies run out.
Making sauces a customer draw has not been something Wendy's WEN or Burger King have been as successful with. Burger King, however, plans to leverage America's second-favorite condiment with the new chicken nugget flavor it's offering only in Canada.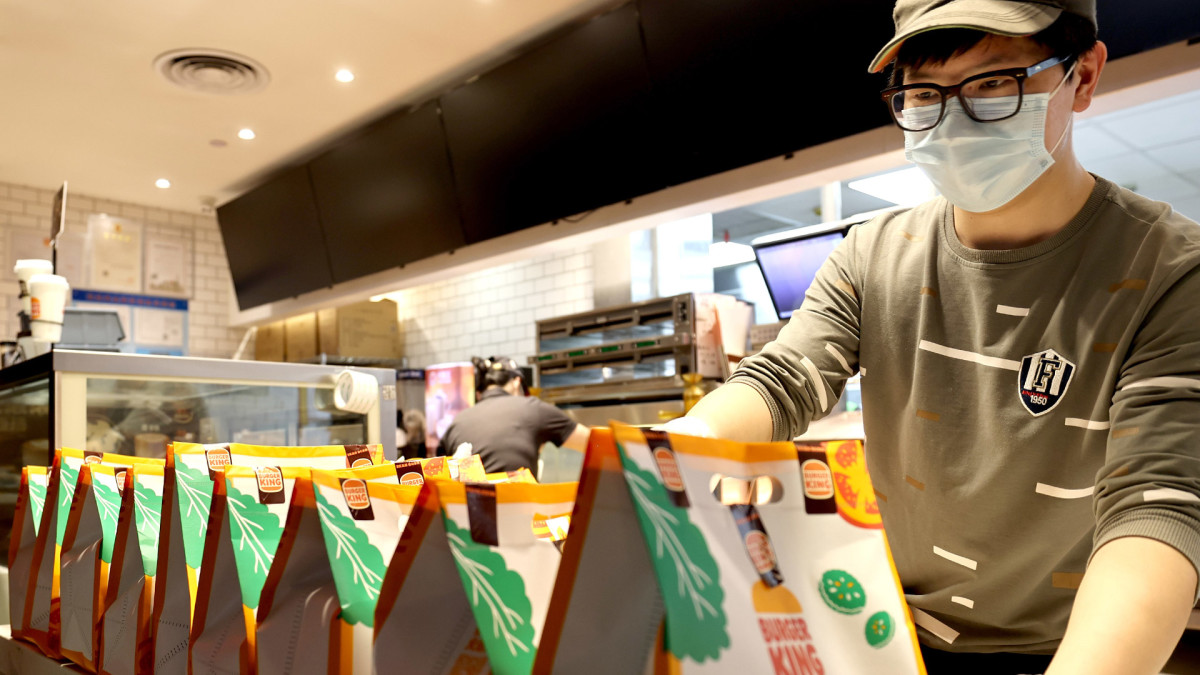 Burger King goes all-American
While ketchup seems like the all-American condiment, it's actually third behind mayonnaise, and ranch dressing. The numbers are close between ranch and ketchup, with mayo as the unquestioned leader, and chili sauce/hot sauce and mustard a distant fourth and fifth, according to Statista data.
Ranch, however, has along with blue cheese, become associated with spicy wings. Restaurant Brands International's (QSR) - Get Free Report Burger King is riffing on that food relationship with its latest menu item (which is only available in Canada for now). 
Ghost Pepper Chicken Nuggets are actually a returning menu item, but the chain has a new sauce that should prove very popular.
"For even more heat, Burger King suggests pairing the Ghost Pepper Nuggets with their new Ghost Pepper Ranch dipping sauce," Fast Food Post reported. 
Hot wings (in this case nuggets) with ranch has become an American staple so it's reasonable to think that this new sauce (and the Ghost Pepper Chicken Nuggets) could eventually find their way to the U.S. 
McDonald's offers a ranch sauce, but not a spicy ranch variation.
Burger King keeps growing
While it has fallen behind Wendy's as the number two fast-food burger chain behind McDonald's, Burger King has been growing. Same-store sales grew 11.6% internationally and 8.3% at Burger King U.S. during the second quarter.  
Burger King has focused on growing its sales around the world, according to RBI CEO John Kobza's comments during the company's second-quarter earnings call.
"The international business grew second quarter system-wide sales by 18.4%, adding over $500 million of incremental sales year-over-year to represent nearly 60% of Burger King's worldwide sales in the quarter," he shared.
Customers are spending more on each visit, he noted.
The CEO did share that the company has hit some bumps in the road in its home market.
"Our total net (U.S.) restaurants declined 2.2% year-over-year as we carry out our commitment to enhance the overall health of the system. We are making good progress on this front and have continued to see meaningful improvements in franchisee profitability," he said,
Burger King lost about 400 restaurants when a major franchisee went bankrupt. The rest of the chain has been thriving in the U.S. according to Kobza.
"Growth this quarter was driven by thoughtful calendar initiatives, focused on our flagship equity, the Whopper, as well as benefits from more effective marketing aided by enhanced marketing analytics and continued operational improvements," he added.
---
Sign up for our e-News Alerts
SUBMIT FEEDBACK
Click Below to: