Bankrupt popular retailer shares when its final day will be
Daniel Kline
Originally Published: November 20, 2023 8:03 p.m.
Over the past year three major retail brands, Bed Bath & Beyond, Christmas Tree Shops and Tuesday Morning, all went through Chapter 7 liquidation. These are sad affairs that start with what looks like a big sale.
The chains mark down items or sometimes offer an across-the-board discount. As that is in progress, the retailer, working with the courts and sometimes with a liquidation specialist, sets return policies and how gift cards will be handled. Usually, there's a a period where gift cards still can be redeemed and a date when all sales become final with no returns accepted.
Related: Retailer making major comeback after Chapter 7 bankruptcy
In those early days, it's sort of business as usual plus the discounts. As the process continues, the shelves go bare as merchandise sells out. The retailer, or whoever is operating the sale, then will offer further discounts before selling off the store's fixtures and everything else not owned by the landlord.
For chains like Bed Bath & Beyond, Christmas Tree Shops and Tuesday Morning, which had cult followings, these liquidation sales offer long-time customers a last chance at making a purchase and an opportunity to say goodbye.
Furniture retailer Z Galleries, which operates 21 stores in nine states, began its liquidation sales in late October, and the company's partner that operates those sales has disclosed when the chain will close its doors for good.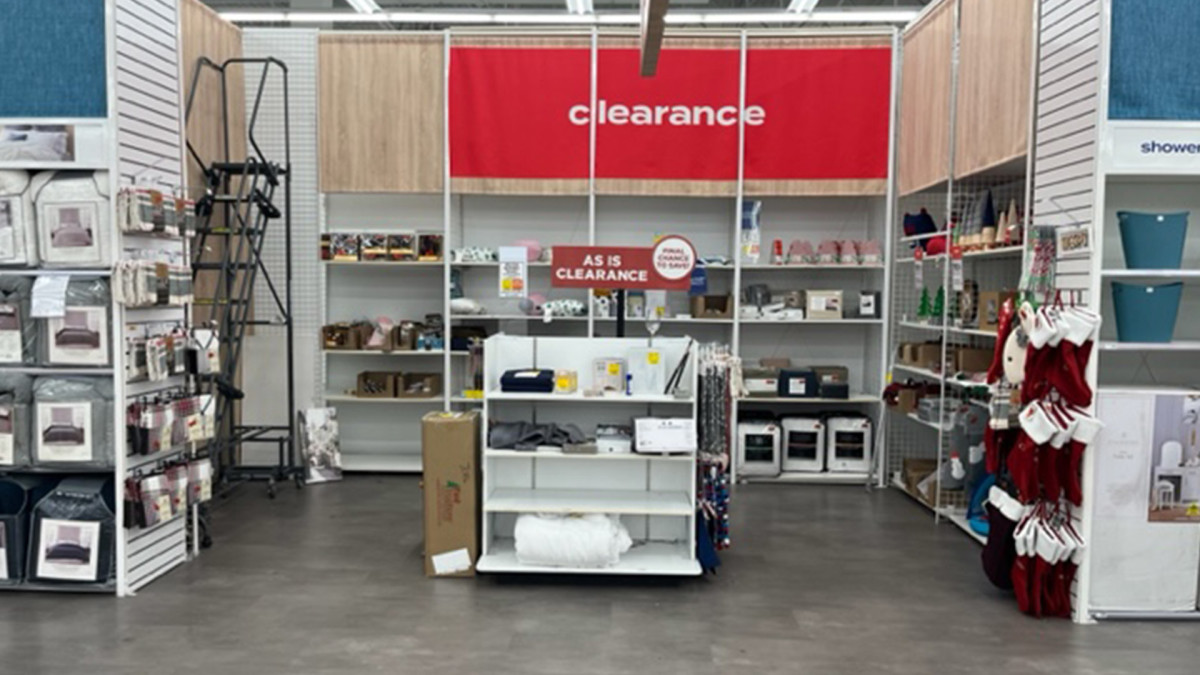 The end is near for Z Gallerie
Z Gallerie described itself as a "specialty retailer of affordable home furnishings and décor." The chain uses the tagline "your home is a canvas, paint it boldly" on its website. 
The website homepage does not mention that the Gardena, Calif., chain is being liquidated, and it currently touts a Black Friday sale. Z Gallerie also shared a bit of its 44 years of history on the website.    
"Founded in 1979 as a poster shop in California, Z Gallerie has evolved into a gallery of modern glamour," the company wrote. "Throughout the years, we have cultivated an eye for art that has expanded our repertoire into home furnishings. Today, we remain dedicated to bringing you unparalleled style backed by our passion for the artful home."
It won't be doing that for very much longer, however, as the liquidation sales have begun and the initial discounts of up to 40% have increased on some items. 
The liquidation sales are being run by B. Riley Financial (RILY) - Get Free Report in its capacity as a retail consultant in connection with the Chapter 11 bankruptcy of DirectBuy Home Improvement Inc., which is the corporate name for the company that owns Z Gallerie.
ALSO READ:
What's next for Z Gallerie?
Liquidation sales generally have end dates. In this case, it will depend on the inventory at each Z Gallerie location.
"All stores will run to the end of the year or until they run out of inventory (whatever comes sooner)," a B. Riley spokesperson told TheStreet.
The company also shared the conditions for the ongoing liquidation sale in a media release.
"All purchases made during this sale event are final. Returns on items purchased after October 24, 2023, will not be accepted. Returns for items purchased prior to October 24, 2023, may be returned following the company's return policy with a receipt. Z Gallerie gift cards may be used until November 15, 2023."
That means that if you're still holding a Z Gallerie gift card, you now possess a souvenir since your card is no longer valid. 
You may want to hold onto it, though, because sometimes in bankruptcy situations rival chains will accept gift cards from the defunct retailer as a way to bring in its customers.
Action Alerts PLUS offers expert portfolio guidance to help you make informed investing decisions. Sign up now.
---
Sign up for our e-News Alerts
SUBMIT FEEDBACK
Click Below to: