Nov. 8 General Election - unofficial results as of 9 a.m. Thursday
Yavapai County and statewide races

Originally Published: November 8, 2022 8:19 p.m.
Updated as of Thursday, November 10, 2022 9:20 AM
Following are the unofficial results as reported by Yavapai County Elections and the Arizona Secretary of State's Office - as of 9 a.m. Thursday, with 100% precincts reporting in the county and 100% statewide.
Approximately 600,000 ballots statewide remain to be tabulated, the biggest batch of which is in Maricopa County.
Right now, here are the margins:
Kelly up by 95,509 over Masters
Hobbs up by 13,067 over Lake
Fontes up by 89,767 over Finchem
Mayes up by 4,243 over Hamadeh
Horne up by 7,521 over Hoffman
Watch dCourier.com and The Daily Courier for updates as details are made available.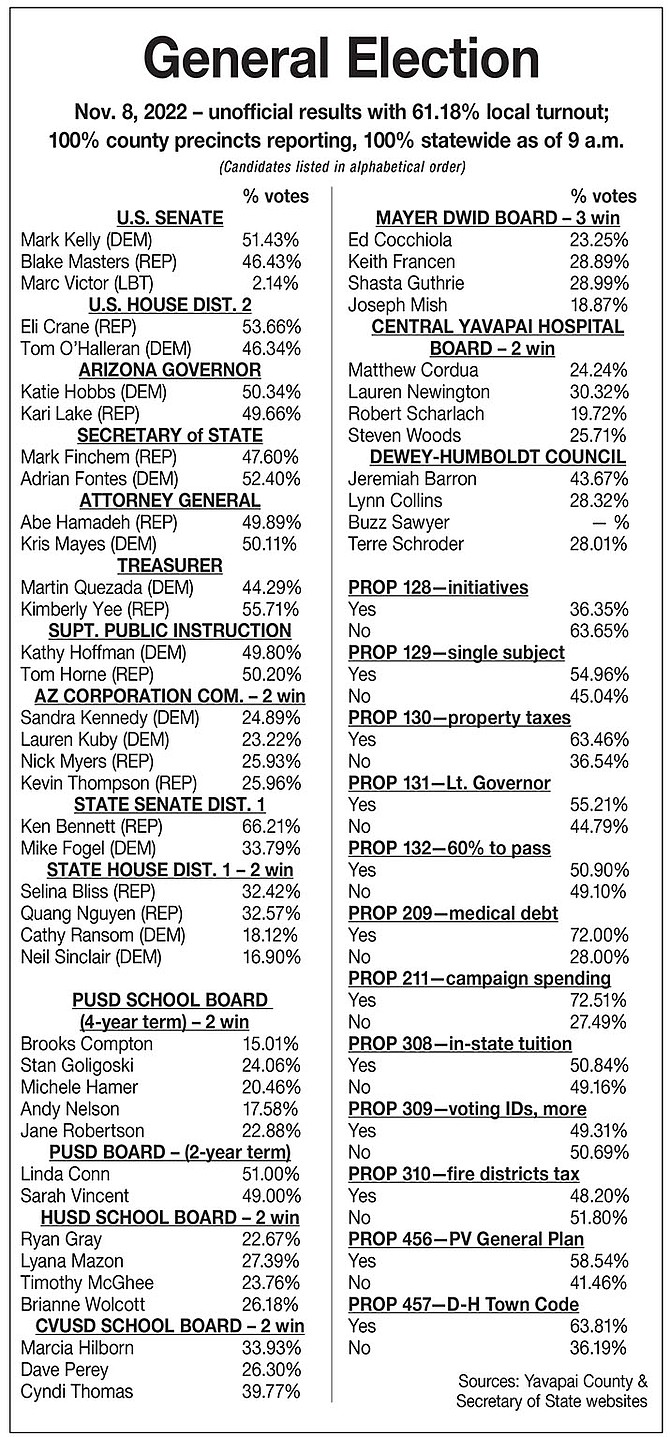 ---
Sign up for our e-News Alerts
SUBMIT FEEDBACK
Click Below to: