Yavapai Silent Witness asks for public's help solving a double homicide from May 1996
Originally Published: May 11, 2022 8:14 p.m.
Yavapai Silent Witness is asking for the public's help in solving a cold case that involved a double homicide in 1996 in which two 19-year-old women's bodies were found in the desert in eastern Yavapai County.
A Yavapai Silent Witness news release stated May 11 that best friends Diana Lynn Shawcroft and Jennifer Sue Lueth, both 19 years old from Glendale, were last seen on May 24, 1996, at a convenience store near 59th Avenue and Camelback Road in Glendale outside of Phoenix.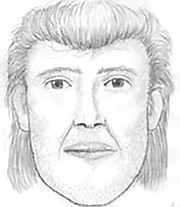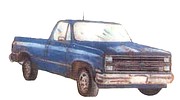 The cashier at the convenience store told police at the time that the girls were talking to a man in a late-1970s to early-1980s blue pickup truck outside the store.
"Three months later, hunters located the remains of the two 19-year-old girls on a steep incline in an isolated area of the desert off Dugas Road approximately 20 miles east of [I]nterstate 17 [and Cordes Lakes in eastern Yavapai County]," the release stated. "After the discovery of their remains, two pictures of the victims in frames were placed at the site. In September of 2000, investigators discovered the photographs had been removed."
Cold case investigators are asking members of the public for any information they might have about the ladies' disappearance and deaths.
If you have information related to this case, call Yavapai Silent Witness at 1-800-932-3232 or share a tip online at yavapaisw.com. All tips are anonymous, the release added.
—The Daily Courier
SUBMIT FEEDBACK
Click Below to: