Salvage yard burns in Prescott Valley; fire crews quickly put it down

Originally Published: May 5, 2022 6 p.m.
Updated as of Friday, May 6, 2022 11:57 AM
What's all that black smoke on the east end of Prescott Valley? It is a large pile of vehicles burning in the U-Pick-It yard, 10440 E. Valley Road.
An employee described it as "an unexpected explosion," however, a Central Arizona Fire and Medical official told the Courier it first came in as a wildland fire, then one vehicle on fire.
"That's no wildland fire," he said of the 20- to 30-foot-tall pile of cars and debris.
The blaze began at about 5 p.m. Thursday, May 5. Within 30 minutes more and more fire engines and trucks were seen driving into the scene.
Total response included engines 53, 54, 540, 75, Truck 50, Water Tender 59, YCSO, and Life Line Ambulance, according to CAFMA.
UPDATES - Fire crews had the fire largely put down by 6:20 p.m. Thursday, working hot spots now.
On Friday, CAFMA reported crews were on the scene throughout the night and are expected to continue throughout the day. Smoke will be visible until all of the burning debris in the large pile of vehicles has been extinguished. Due to the amount of voids and unreachable areas in the large pile it's a timely process to get a full extinguishment.
Watch The Daily Courier and dCourier.com for more information as details are made available.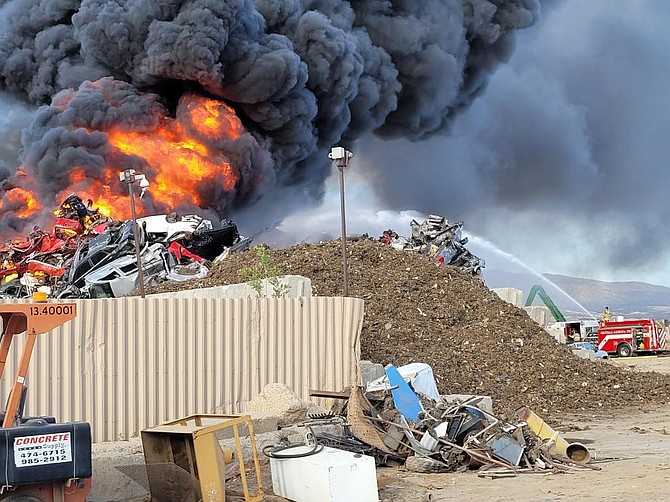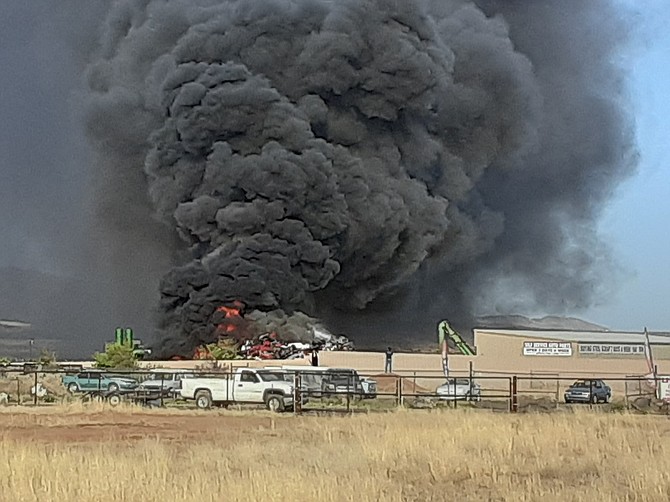 ---
Sign up for our e-News Alerts
SUBMIT FEEDBACK
Click Below to: