Firefighters monitoring lightning-caused fire on Granite Mountain; currently less than an acre in size
Originally Published: August 14, 2022 9:10 p.m.
Updated as of Monday, August 15, 2022 3:35 PM
At approximately 5:56 p.m. on Sunday, Aug. 14, Prescott National Forest reported that they received multiple calls of a wildfire burning on Granite Mountain. Firefighters were able to locate the fire last night and monitored it through the evening.
As of Monday, Aug. 15, fire managers plan to continue to monitor the wildfire, which has been determined to have been caused by lightning, as it is burning in the Granite Mountain wilderness in very steep and remote location with poor access. The wildfire is burning within the old Doce Fire where many snags (standing dead trees) pose hazards to firefighters along with the inclement weather from the monsoonal storms.
The Granite fire may be visible from multiple locations around the quad-city area. Check back with dCourier.com for more details as they become available.
Information provided by Prescott National Forest.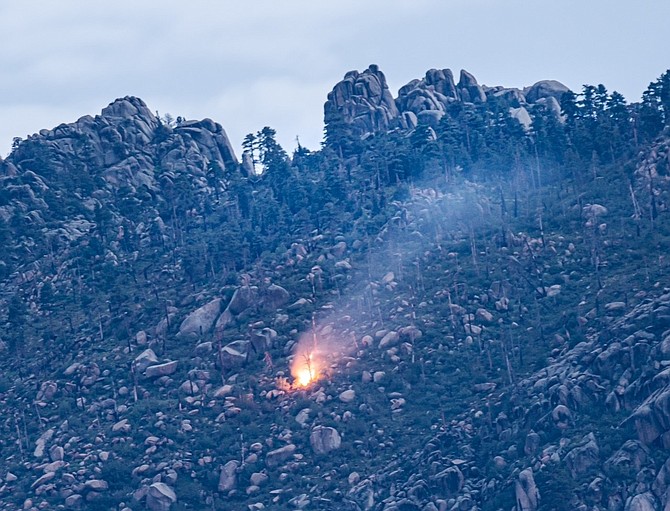 Sign up for our e-News Alerts
SUBMIT FEEDBACK
Click Below to: