Obituary: Paul Woll
Originally Published: June 19, 2021 3:27 p.m.
Paul Woll, born Aug. 29, 1942 to Paul D. and Anna M. Woll (deceased). Raised as a U.S. Army dependent. Lived in many places including the Philippine Islands and Austria. Attended the University of Utah. Served as an U.S. Navy Officer, LT (0-3) for five years during the Vietnam conflict. Involved in building material sales and management, real estate sales and appraisal.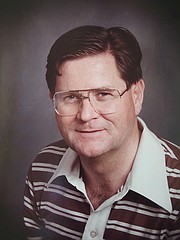 Wed to Edith Ann Miles in 1968. Two children, Ann C. (Woll) Roberts (dec.), (Danny), Cottonwood, Arizona, and Ida N. Woll Prescott, Arizona; grandchildren, Levi, Joshua, Kayley and Daniel-Paul. Member Sacred Heart and Immaculate Conception Parishes.
Funeral services will be held June 24, 2021 at 10:30 a.m. for Rosary, 11 a.m. for Mass at Sacred Heart in Prescott, followed by placement at Prescott National Cemetery at 2 p.m. Condolences may be conveyed at www.heritagemortuary.com.
SUBMIT FEEDBACK
Click Below to:
More like this story