2021 Prescott Election Q&A: What are your views on growth in Prescott?
Originally Published: July 1, 2021 7:49 p.m.
Mayor candidates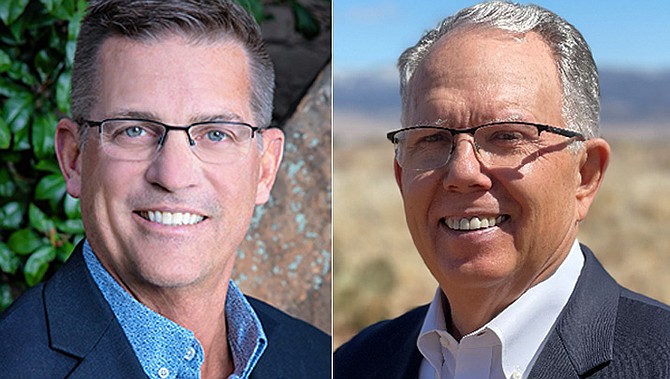 Greg Mengarelli — The fact is, we will continue to grow, because Prescott is a great place to live. The key is to have smart, managed growth. Prop 400, passed in 2005, required a super-majority vote at the City Council for any annexation greater than 250 acres. This ordinance has been an effective tool in managing our growth. Using U.S. Census data, our growth since the passage of Prop 400 has been about 1% per year.
Phil Goode — In the last few years, our growth rate has steadily increased, far beyond the 1% to 2% often claimed. Uncontrolled growth is damaging Prescott. I support well-managed, modest, absorbable growth that doesn't overwhelm Prescott water resources, transportation, traffic, and health and safety. We need legitimate planning — in advance — for large developments, so we're not trying to fix the problems they create after the fact.
Council candidates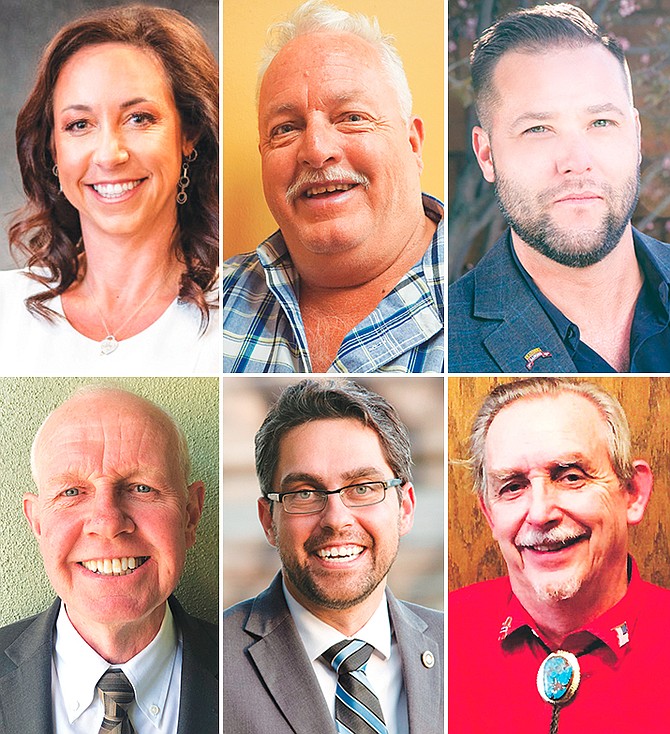 Jessica Hall — Prescott is an amazing place to live, and it is no surprise that more folks want to call it home. We must listen to experts and the members of our community to create a strategic plan that ensures we continue to grow in a responsible way. I will work with my fellow leaders in areas like job creation and water, to ensure we create a plan which keeps Prescott a unique and special place.
Steve Blair — Growth in Prescott has been anticipated for years as the general plan states. We know what total buildout is as stated in the general plan. We are constrained in growth because we have forest, tribal, PV and Chino defining our boundaries. Our water and sewer infrastructure is built for max growth. Our growth rate is around 3% to 3.5% with about a 1% death factor for around an average of 2% to 2.5%. We cannot control growth outside.
Grant Quezada — To manage growth we need the honest discussion and accepted reality that Prescott maxes out at 77K to 82K people. We then find other communities that we want to emulate who have arrived at those numbers responsibly. We set a vision and course for our future and grow with perpetuity in mind, without losing who we are in the process by outpacing ourselves but with a plan for excellence.
Eric Moore — Growth is inevitable and is necessary — there is no such thing as standing still — you are either growing or shrinking. However, not all kinds of growth are "good" growth. As a community we should ask the question, "How do we measure growth"? Is it roof tops? Is it commercial growth? Is it expanded goods and services? Good growth should focus on high-tech, good paying jobs, not more roof tops, and not drawing down our aquifer.
Brandon Montoya — Growth in Prescott is a lot like deciding if it's a good idea to eat apple pie. The answer depends on the quality and the quantity. If you eat McDonald's apple pies every day for breakfast, lunch, and dinner — that probably won't end well for you. If you enjoy a slice of freshly-baked apple pie after Sunday dinner with your family — that's quality of life. Growth in Prescott should be well intentioned and strategic.
Jim Lamerson — Growth and change are inevitable. This is a very nice place to work and play and I'm proud of Prescott. A well-managed community will be a legacy for us all.
MORE INFO
The City of Prescott primary is set for Aug. 3, and the general election is scheduled for Nov. 2.
The last day to register to vote is July 6.
For more information, including bios and other Q&A articles, visit www.dcourier.com/news/elections.
Candidates answered these questions via an electronic form provided by The Daily Courier.
SUBMIT FEEDBACK
Click Below to: