Prescott CARES program to begin offering grant money to city's qualifying businesses
Grant application process, also for the city's residents, will run through May 15 at Chamber of Commerce
Originally Published: April 17, 2021 4:40 p.m.
The City of Prescott on Monday, April 19, will launch the new Prescott CARES program, which will provide federal grant money to qualifying city residents and businesses impacted by the COVID-19 pandemic.
Prescott reported that it has received $427,000 in grants for the program from the Department of Housing and Urban Development (HUD). Residents and businesses may apply for as much as $3,000 and $5,000 of this emergency money, respectively, in their efforts to rebound from the crisis.
"We look forward to helping those residents and business owners who are in need," Community Development Block Grant (CDBG) Coordinator and Community Development Coordinator Michelle Chavez stated on prescott.org, the Prescott Chamber of Commerce's website.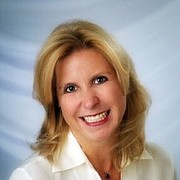 Chamber President and CEO Sheri Heiney on April 15 thanked HUD for providing the money, which she called "very important for individuals and the business community."
The Prescott Chamber of Commerce Foundation, a nonprofit designed to promote the city's economic growth, pursued and won the grant dollars, Heiney added.
During the first of two Prescott CARES workshops at Prescott City Council's chambers on April 15, residents and business owners asked questions about how they should go about applying for a grant.
CDBG and the Prescott Chamber of Commerce have teamed up to administer the program, with the latter beginning to handle grant applications at prescott.org on Monday.
The Chamber will accept grant applications through 5 p.m. Saturday, May 15, Heiney said.
Although applications are scheduled for review in mid-May and applicants will be selected and notified about their grants at the end of May, Heiney added that she and her staff intend to review applications as they arrive.
Grant awards should start being distributed in June, although payouts could take a bit longer because of the program's newness and how accessible the funds will be, Heiney said.
Qualifying residents may use the money to help pay rent, mortgage and/or utility bills, while small businesses may spend the money to try and keep their businesses viable.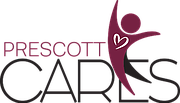 Prescott CARES officials say some of the eligibility requirements for businesses to receive money from the program include:
• Operating a brick-and-mortar business in Prescott that primarily serves Prescott-based customers;
• Maintaining a brick-and-mortar business in Prescott that has remained open from at least six months prior to the COVID-19 pandemic through the present;
• Providing evidence of potential job losses as a result of COVID-19; and,
• Supplying evidence of being able to retain jobs for at least six months after receiving a grant.
To ensure that your application does not get delayed, Chavez said it is crucial for applicants to clearly demonstrate on their applications why they qualify for grant money; to answer all of the application's questions completely; and to include all of the required paperwork as attachments.
For more information about the Prescott CARES program, call 928-445-2000.
Follow Doug Cook on Twitter at @dougout_dc. Email him at dcook@prescottaz.com or call 928-445-3333, ext. 2039.
SUBMIT FEEDBACK
Click Below to: