Update: Horse Fire burning on Prescott National Forest 15 miles south of Dewey-Humboldt, authorities say
Blaze is spreading toward Crown King

Originally Published: October 15, 2020 2 p.m.
Updated as of Thursday, October 15, 2020 9:38 PM
Click HERE for the latest.
The Prescott National Forest (PNF) and other first responders are currently battling the Horse Fire, which is 15 miles south of Dewey-Humboldt and about five miles northwest of Crown King, PNF spokesperson Debbie Maneely said Thursday afternoon, Oct. 15.
The fire, as of about 4 p.m., was at 300 acres and spreading quickly on the north side of Horse Mountain through juniper and chaparral vegetation on steep and rugged terrain, she said.
The fire was reported by Union Lookout shortly after noon on Thursday.
Maneely said firefighters are currently searching for ways to access the fire more easily. Due to the fire's remote location, fire managers on Thursday were relying on aircraft to suppress the fire.
According to the Arizona Department of Forestry and Fire Management, a "Ready" to evacuate message was sent from the Yavapai County Sheriff's Office (YCSO) to affected residents, adding that the fire is in the Waggoner area and making its way toward Crown King.
An update states a Code Red "Set" message has been sent to Crown King residents, and access to that area is closed. No evacuations have been implemented yet, according Dwight D'Evelyn of the YCSO.
For information on the Code Red alerts, visit the Sheriff's Office Facebook page or call 928-771-3321.
The Forest Service states no structures are threatened at this time.
Smoke from the fire is visible from the Prescott area and has generated numerous phone calls to authorities and the newspaper.
State Forestry is sending multiple resources to assist; as of Thursday afternoon, they include: one air attack, three air tankers, three helicopters, one hotshot crew, one type 2 IA crew, and three fire engines.
Remember, Maneely said, Stage I Fire Restrictions are currently in effect on the Prescott National Forest.
The public can obtain additional information via the following:
• Prescott NF Forest Website: http://www.fs.usda.gov/prescott/
• Twitter: @PrescottNF
• Facebook: https://www.facebook.com/PrescottNF/
• Local Ranger Station: Bradshaw Ranger District, 928-443-8000.
Watch dCourier.com and The Daily Courier as more information is made available.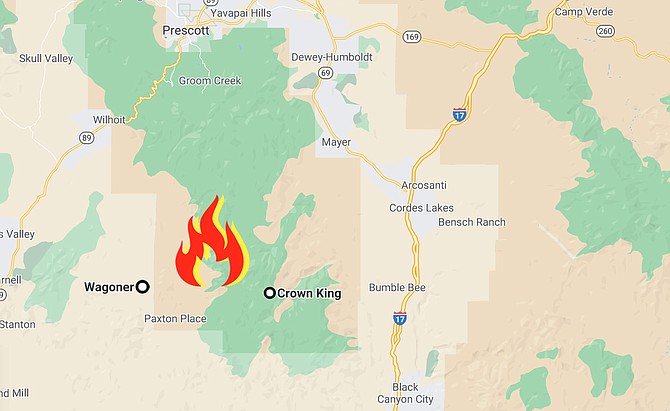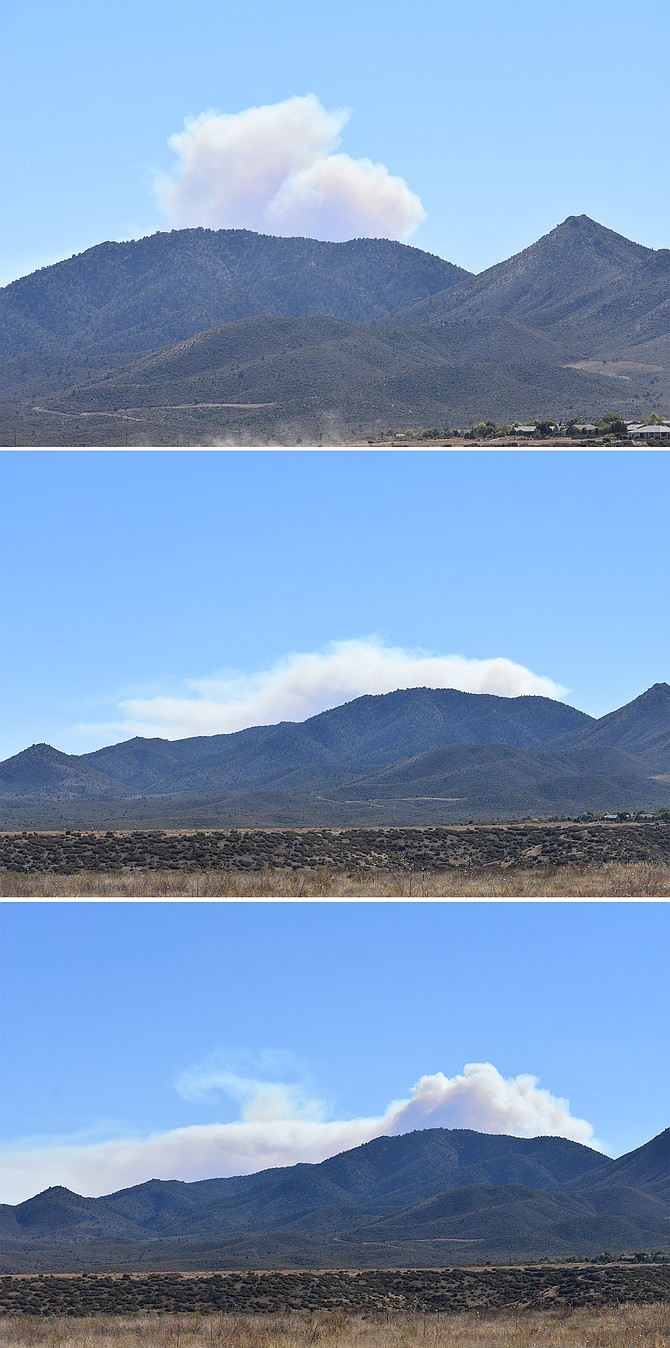 SUBMIT FEEDBACK
Click Below to: