Cold Case double murder of couple in Bumble Bee still unsolved
YCSO assigns new cold case volunteer to investigation

Originally Published: November 7, 2020 9:41 p.m.
It has been 17 years since young Scottsdale couple Brandon Rumbaugh and Lisa Gurrieri took a rendezvous trip to Bumble Bee for their first-year anniversary and never returned home.
In what was supposed to be a romantic night of stargazing and camping in the boondocks near Sunset Point, wound up turning into a nightmare. Gurrieri instructed her uncle, Mike, who helped raise her after her father died of cancer, to not tell her mother Paula where she was going that night because she knew she would worry.
However, when the couple never returned that following Saturday morning, "worry" was the only thing on the minds of friends and family.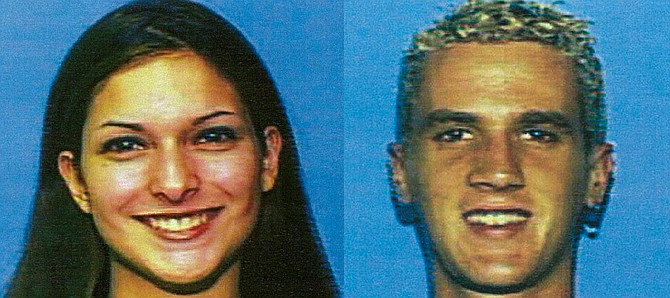 Thus, the search for Gurrieri and Rumbaugh was on as friends, family and loved ones went out to scour the camp site near Bumble Bee Road where the couple said they would be.
Friends eventually found the 2000 Ford F-150 the couple had borrowed from Paula parked in a dirt parking area off Bumble Bee Road, a short distance from Interstate 17. But much to their dismay, the couple was then found lying dead inside sleeping bags in the truck's bed, each with multiple gunshot wounds to the head. The firearm that was used was .25-caliber handgun.
Gurrieri was an employee at Salt River Project and a member of her church band, while Rumbaugh worked as a fitness trainer in Mesa and was a student at Arizona State University.
"There's no reason why these two kids that were loved by so many should be where they are," Paula said in an Arizona Republic article in 2017. "These kids are no longer breathing. They're in the ground somewhere. And the person that did this is out there breathing every single day."
Law enforcement got involved in the following days, collecting tips and seeking leads in order to help them investigate this double homicide. But their gathering of information and analyses of the crime scene were to no avail as law enforcement officials have yet to identify a suspect for this cold case.
Yavapai County Sheriff's Office (YCSO) Lt. Frank Barbaro was the lead investigator on the case back in 2003. Under Barbaro, detectives were able to recover the case's most important piece of evidence so far, a disposable camera they managed to develop several photos from.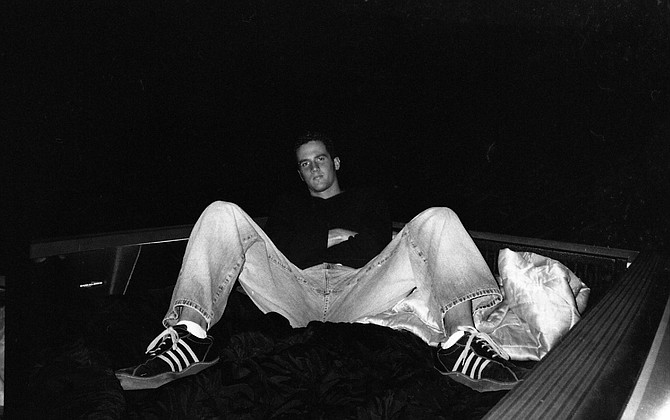 In that batch of developed photos were solo shots of Gurrieri and Rumbaugh sitting in the bed of the truck before they were subsequently murdered. There were also blurry pictures of a compact fluorescent light (CFL) in some kind of building, but detectives still can't determine where those were taken, or where the couple was before they parked for the night.
Gurrieri and Rumbaugh also had a video camera with them, but Barbaro said detectives never found it.
"We never located that thing. We found the camera case, but we never found the video camera," Barbaro said a 2019 arizonafamily.com article. "We know everything about it, even the serial number."
NEW EYES
Deborah West is a cold-case volunteer that YCSO enlisted in 2016 and she's been working on this particular case for two years. West volunteered through a YCSO cold-case investigators program, which, according to Yavapai Silent Witness Director Chris Wilson, is something that has greatly benefited the department and its efforts.
"In our cold case unit, our volunteers have way more expertise than you would expect a volunteer to have," Wilson said. "That's why our cold-case unit is so successful is because they dig up things that are years and years old that actually lead to more leads and keep these cases active. They have life experience that really lends toward their ability to sometimes look at angles that detectives don't."
When it comes to the incentives for these cold-case volunteers, West said the reason for volunteering is actually quite simple.
"To bring some kind of resolution to the family and just the whole process, and I just like learning about forensics and investigation and any type of things that could help resolve these types of cases," she said.
Since she started working on the case, West mentioned that she hasn't come across any new findings that will help solve the case.
She added that it's just been a constant battle of searching for new information and reorganizing it with old information, rereading interviews, examining evidence, as well as eliminating scenarios that didn't seem plausible.
As for a list of possible suspects, West and other past detectives have not gathered enough evidence to pinpoint certain suspects; however, West said they are open to any possibilities, including one in which the killer was someone the couple knew.
And being open to any possibilities seems to be West's and Wilson's M.O. They think both scenarios are possible in which the suspect could be a calculated serial killer who covered up their tracks really well or someone completely random who got completely lucky and left no evidence behind.
Family members of each victim declined to comment.
If anyone has any information about this double homicide, Yavapai Witness Hotline encourages people to call them at 800-932-3232 or submit a tip at yavapaisw.com. Anyone with information can remain anonymous.
Aaron Valdez is a reporter for Prescott News Network. Follow him on Twitter at @Valaaron_94. Email avaldez@prescottaz.com or call 928-445-3333, ext. 2031.
---
Sign up for our e-News Alerts
SUBMIT FEEDBACK
Click Below to: