Brushfire Update: I-17 fully reopened in both directions June 1
Brushfire near Sunset Point forces closure of I-17 early Sunday

Originally Published: May 31, 2020 2:31 p.m.
Updated as of Monday, June 1, 2020 6:24 AM
Update 6 a.m. Monday, June 1:
Interstate 17 is fully reopened in both directions, Arizona Department of Transportation said on twitter Monday morning.
"I-17 IS REOPENED, for all of you [who] went to bed while Arizona's bravest were battling yesterday's wildfires near Bumblebee!" the post said.
ADOT shared additional photos of the fire that closed the interstate in both directions a good part of the afternoon and into the evening on Sunday, May 31, 2020.
"WE CAN help prevent fires!" ADOT said, and shared a link to a video and blog called, "Preventing vehicle-caused wildfires is everyone's responsibility."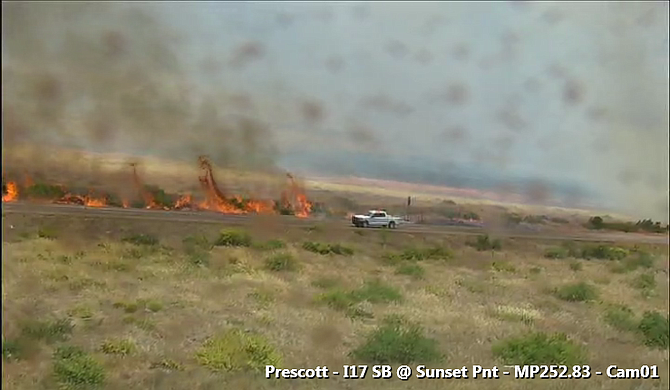 Earlier update: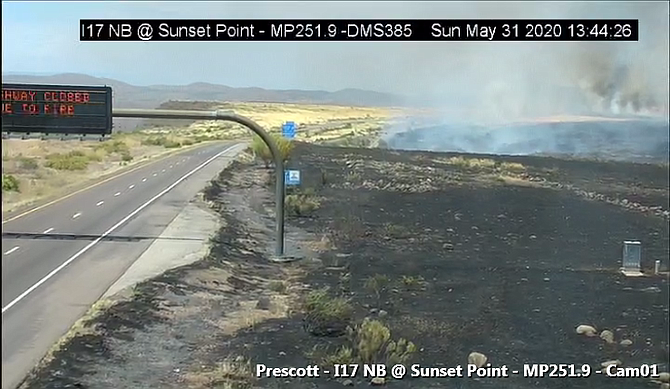 A brushfire near Sunset Point forced the closure of I-17 in both directions at one point Sunday afternoon.
Around 5:15 p.m. the southbound lanes were reopened, according to the Arizona Department of Transportation.
Shortly after 9:30 p.m. ADOT announced that the left northbound lane was reopened in Bumble Bee at milepost 248 but the right lane remained blocked due to the brushfire. Drivers should continue to expect delays as crews work the fire.
Watch twitter.com/ArizonaDOT for updates.
Alternate Routes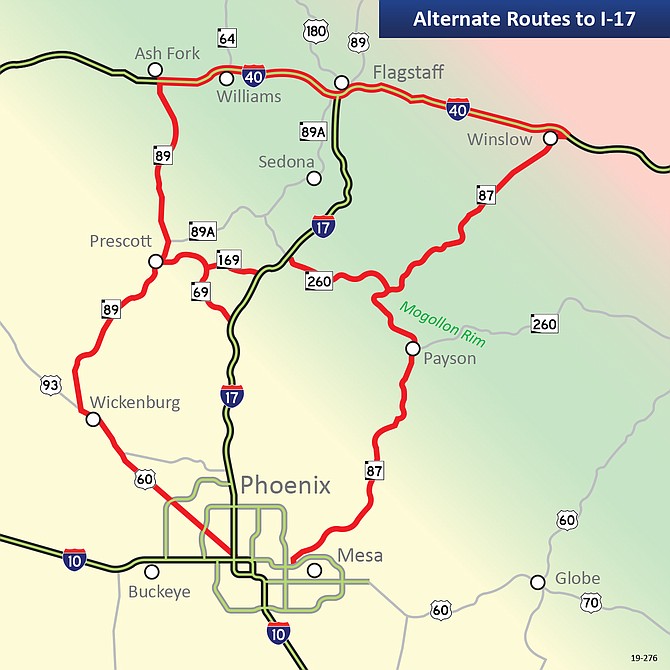 SUBMIT FEEDBACK
Click Below to:
More like this story