Coronavirus and tweens: Coping with fears, lifestyle changes

Originally Published: March 29, 2020 7:29 p.m.
The Prescott Launch Pad teen center coordinated with counselors and health experts to remind parents and caregivers that young people need their guidance now more than ever.
According to Launch Pad Deputy Director Laura Tully, teens will probably be online even more than usual, since they will be home a lot more, and parents should be mindful about what their teens are viewing and conversations they are engaging in.
"Now is a great time to sit down with your teen and just scroll through their social media with them, have them show you what's in their feed," Tully said. "Go to their explorer page and see what kinds of things they are liking and what pops up."
Counselor Betsy Haslam explained that the uncertainty we are living in right now due to school and business shutdowns is taking a toll on mental health.
"COVID has created such an unsure time for us all, and we don't have the answers," Haslam said. "Nobody has the answers. We don't know how long this is going to last and so, unfortunately, it does have a way of wreaking havoc on our familiar patterns and time with our families.
According to Haslam, children and teens need more than just basic survival to ensure stable mental health development.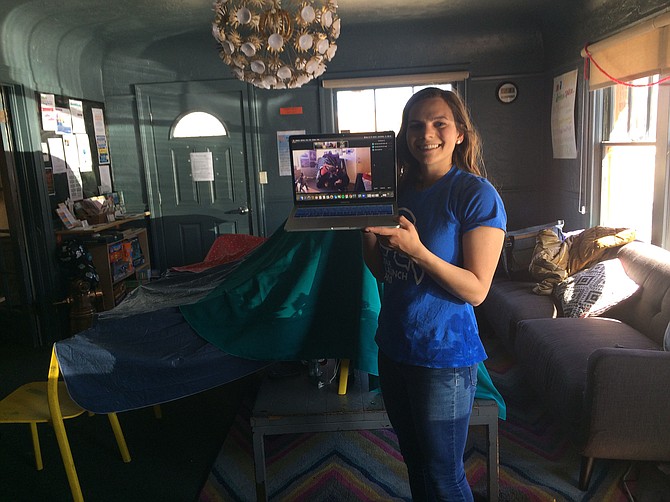 "Let's not forget some other things that our teens need. They need laughter, they need to release that tension while engaging in enjoyable activities or conversations and they need increased comfort within a safe and nurturing environment," Haslam said. "Even though our youth may present often as being confident and very self-assured, they also still need their parental or caregiver input and guidance to build that confidence, and during times of crisis, safety, confidence and laughter can be compromised. So please engage with your teens, in play of one kind or another."
Yavapai County Health Department Representative Terri Farneti explained that many parents and teens are concerned about their health at this time, but there are ways to alleviate teens' worries for their safety.
"Parents can minimize their teen's fears by assuring them you are doing everything you know to make sure everyone in the family stays as healthy as possible. And that if we get sick then we're going to do everything we know how to do to make sure we get better," Farneti said. "You can also emphasize the things your family is doing to stay as healthy as possible, like washing hands or avoiding social gatherings."
According to Haslam, one of the best ways to keep the family safe is to stay informed.
"Keep up with local news while staying local, so you can have a better understanding of what's occurring in our local community and convey that information to your children and teens," Haslum said. "Let them know what's available and what's not and what they can do in your community. It's often that children rise to occasions far more than fall away."
Jesse Bertel is a reporter/videographer for the Prescott News Network. Follow him on social media @JesseBertel Email him at jbertel@prescottaz.com, or call 928-445-3333, ext. 2043.
SUBMIT FEEDBACK
Click Below to:
More like this story