Why are flags at half-staff today, July 31, 2020
Arizona National Guard soldier, police officer, dies after collapsing during fitness test
AP and Staff Report
Originally Published: July 31, 2020 4:10 a.m.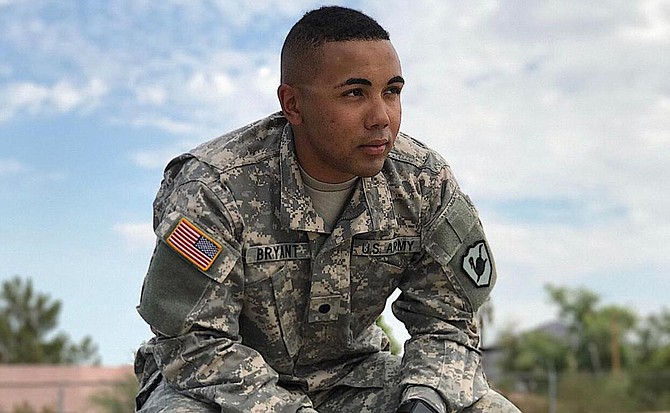 Gov. Doug Ducey has ordered flags at all state buildings be lowered to half-staff from sunrise to sunset Friday to honor an Arizona Army National Guard soldier who died after collapsing during a training event.
Authorities said U.S. Army 2nd Lt. Robert Dwayne Bryant Jr. was taking a physical fitness test in preparation for the Basic Officer Leader Course when he fell during the run portion of the test Tuesday at Tempe Town Lake.
The 23-year-old Bryant was taken to a Tempe hospital where he died Wednesday.
The cause of death will be determined by the Maricopa County Medical Examiner's Office.
Bryant was a second lieutenant in the 850th Military Police Battalion located at the Papago Park Military Reservation in Phoenix and was a member of the Phoenix Police Department in his civilian status.
"Arizona is deeply saddened by the loss of Army 2nd Lieutenant Robert Dwayne Bryant Jr.," Ducey said in a statement Thursday. "Bryant made service his calling, as a citizen-soldier of the Arizona National Guard and Phoenix Police Officer. He carried out his duties with excellence and honor — a model of what it truly means to serve one's country and communities. His tragic loss is felt by many throughout our state. My deepest condolences go out to Bryant's family, loved ones, and all those who served alongside him."
Police officials said Thursday that funeral arrangements for Bryant were still pending.
Individuals, businesses, and other organizations are encouraged to join in the half-staff flag tribute.
SUBMIT FEEDBACK
Click Below to: