Need2Know: BoSa Donuts moving to Gurley Street; TownPlace Suites by Marriott in Prescott Valley; Iron Cask grand opening; Vitality Care Center opens
By
Doug Cook
|
dougout_dc
Originally Published: January 25, 2020 7:15 p.m.
BOSA DONUTS MOVING INTO FORMER JACK IN THE BOX ON GURLEY STREET
Over the past two weeks, some Courier readers have been wondering what's happening with the former Jack in the Box fast-food restaurant at 415 E. Gurley St. in Prescott.
Crews with JEBCO Construction Companies, 140 N. Montezuma St. in Prescott, and Legacy Roofing, 2601 N. Lake Valley Road in Prescott Valley, have been seen refurbishing the building.
But for what exactly? After being vacant for the past five years following a fire at the restaurant, word came down this past week that BoSa Donuts will soon be moving into the space.
BoSa, an Arizona-based chain with stores in Phoenix, Gilbert, Chandler, Queen Creek, Scottsdale, Surprise, Peoria, Glendale, Mesa, Casa Grande and Payson, claims to have the "Best Donuts in Arizona."
BoSa also has breakfast and lunch sandwiches, muffins, croissants and bagels, and several beverages, including hot and iced coffee, smoothies, and shaved ice, among others.
A media relations spokesperson told the Courier via email on Jan. 24 that BoSa Donuts hopes "the [Prescott] store will be completed and ready to open before summer."
"We will update on our Facebook in April for [the official] opening date," the statement added.
TOWNPLACE SUITES BY MARRIOTT TO BUILD HOTEL IN PRESCOTT VALLEY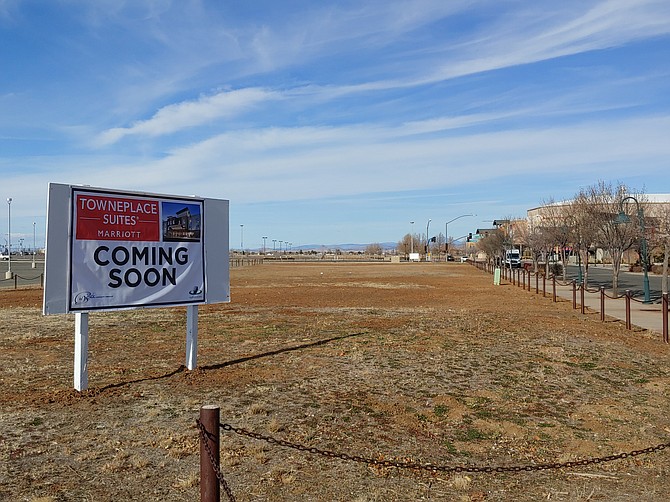 TownePlace Suites by Marriott in mid-2020 plans to start building one of its hotels near the southwest corner of Florentine Road and Main Street in Prescott Valley, about a block away from Findlay Toyota Center, Mayor Kell Palguta confirmed on Jan. 20.
A news release from Beck Legacy Group, involved in a joint venture, also confirmed the news, stating about the hotel chain: "TownePlace Suites by Marriott is an all-suites brand that offers full kitchens and spacious rooms, ideal as an extended stay destination for both long-term and leisure guests."
"With the goal of having more events and reasons for people to come visit Prescott Valley, this will help keep those visitors local to utilize our restaurants and stores while in town," Palguta stated on Facebook.
According to the Marriott International website, there are currently 10 TownPlace Suites hotels in Arizona, including five in the Phoenix area, three in Tucson, and one apiece in Yuma and Sierra Vista.
Prescott Valley, therefore, would represent the first Arizona municipality north of Phoenix to have a TownePlace Suites. The hotel here is scheduled to have 91 rooms.
IRON CASK GRAND OPENING JAN. 29 AT PRESCOTT VALLEY CROSSROADS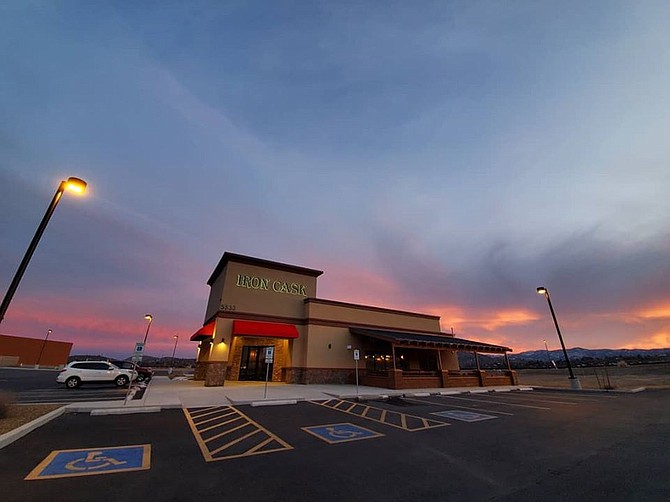 Iron Cask, a gastropub and bar in the southern section of the Crossroads Center at 5533 E. Highway 69 in Prescott Valley, will conduct its grand opening from 4 to 9 p.m. Wednesday, Jan. 29.
The locally-owned and operated establishment replaces the former Native Grill.
Appetizers, such as Poutine (fries with cheese curds, house-made gravy and pulled pork); soups and salads; sandwiches and burgers; and various dinners featuring everything from steak and Cornish hen, to pork chops and salmon, are on the menu. The bar will offer multiple types of cocktails, as well as craft beer and wine.
VITALITY CARE CENTER OPENS ON DIVISION STREET IN PRESCOTT
Vitality Care Center, a new primary care practice that recently opened at 1003 Division St., Suite 8, in Prescott, will be conducting a ribbon-cutting ceremony at 4 p.m. Thursday, Feb. 6.
Clarke Krugman and David Zelman, who are the practice's partners and managers, say they are taking new patients daily. Zelman said the practice accepts most insurance, as well as a cash payment for uninsured patients.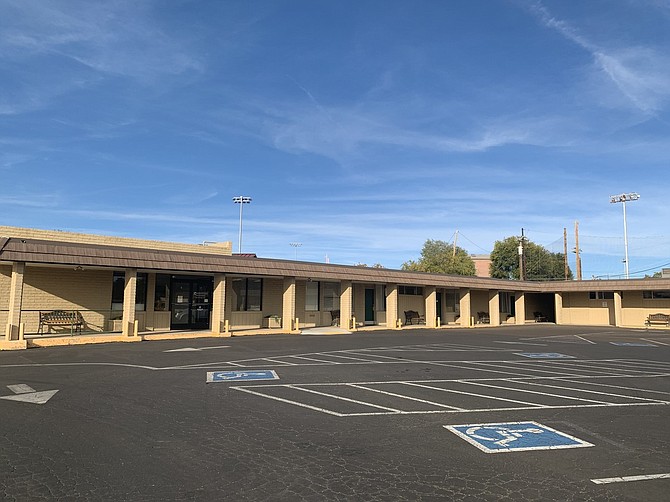 To submit items for the Courier's Need2Know, email editors@prescottaz.com; for legal advertisements, email ssialega@prescottaz.com.
More like this story
SUBMIT FEEDBACK
Click Below to: