Local Sports in Brief: Prescott wrestler wins David Nelson/Dan Penrod Inspirational Award
Local Sports in Brief

Originally Published: January 21, 2020 9:43 p.m.
Updated as of Wednesday, January 22, 2020 11:45 PM
Prescott wrestling's Cassidy Swearingen received the David Nelson/Dan Penrod Inspirational award during the Flowing Wells Invitational on Saturday as the Badgers finished 22nd out of 36 teams. The award comes with a $1000 scholarship and on top of Swearingen's recognition, the Badgers received a few other notable performances from their wrestlers. Lincoln Eby highlighted the day for Prescott as he finished fifth with a 5-2 record in the 147-pound weight class. Colton Tomitz (3-2), Gentry Smith (2-2) and Koby Coates (2-2) also delivered impressive outing to help the young Badgers team finish in 22nd place. The Badgers won't return to action until Wednesday, Jan. 29 where they'll compete in a multi-meet against Snowflake and Mohave on the road.
Chino Valley Golf receives grant from Antelope Hills Men's Golf Club
The Board of Directors of the Antelope Hills Men's Golf Club (AHMGC) voted to award a $400.00 grant to the Chino Valley High School Golf Team during its Jan. 9 meeting. The team hosts several high school events every year played at the Antelope Hills Golf Courses. They approached the board with a request for funds to purchase the materials to make tee markers for the Boys and Girls teams. The Chino Valley High School metal shop will create the markers to be used in regular team events and tournaments for the school. The students will paint and finish the final product.
'Who Gives a Split' out in front after Week 2 of Four's a Crowd Spring League
The second week at Antelope Lanes finds Four's a Crowd Spring League with new teams in the lead. "Who Gives a Split?" is in first place followed by "Missed The Mark" in second. "The Vets" had HSS (1458), "Extreme" had HSG (533), "Ball Busters" had HHS (2000), and "One Board Off" had HHG (687). Valerie Ames had HSS (542) and HSG (194). Greg Ames had HSS (557) and Jim Crabtree had HSG (223). The league features 19 teams and is looking for one more team of three. Contact Antelope Lanes at 928-772-7331 if interested in joining.
Jan Reed, Carolyn Brown take first at Northern Arizona Bowlerettes no-tap tourney
The Northern Arizona Bowlerettes completed their No-tap tournament in Camp Verde at Shake, Rattle, & Bowl located in Cliff Castle Casino in grand style! Their first tournament of 2020 was bowled on Saturday, Jan. 18th. The top winner in Division I was Jan Reed (762) and the top winner in Division II was Carolyn Brown (716). The next tournament will find the Bowlerettes in Kingman at Cerbat Lanes on Feb. 15. If interested in joining, please contact Pam Cirasole at 928-227-1258.
HUSD wrestling places 12 out of 59 at Arizona Middle School and Club State Tourney
Humboldt middle school wrestling placed 12th out of 59 teams in the Arizona Middle School and Club State Tournament at Tempe High School on Saturday, Jan. 18. Medal winners included Deion Zamora, who placed fourth at 78 pounds with a 4-2 record. Jackson Perkins placed second at 125 pounds by winning his first four matches and losing 7-2 in the finals. The Arizona Junior High School State Championships will be held Frida, Jan. 31 through Saturday, Feb. 1 in Prescott Valley at the Findlay Toyota Center.
Registration open for Itty-Bitty Sports Season at Prescott YMCA
Registration has begun for The James Family Prescott YMCA's Spring Itty-Bitty Sports Season. Itty-Bitty Sports is a program for both parents and children (ages 3-5). Sessions are eight weeks long and will be split up into three different times: Session A on Mondays from 3:30 p.m. to 4:30 p.m. beginning March 23, Session B on Wednesdays from 3:30 p.m. to 4:30 p.m. beginning March 25 and Session C on Fridays from 10 a.m. to 11 a.m. beginning March 27. The cost for YMCA members will be $50 and $70 for community members. The first four weeks of the program will focus on T-ball while the last four weeks will focus on soccer. For more information, feel free to contact Jaime DeJoseph at jaime.dejoseph@prescottymca.org (928-445-7221 ext. 233) or visit prescottymca.org/sports.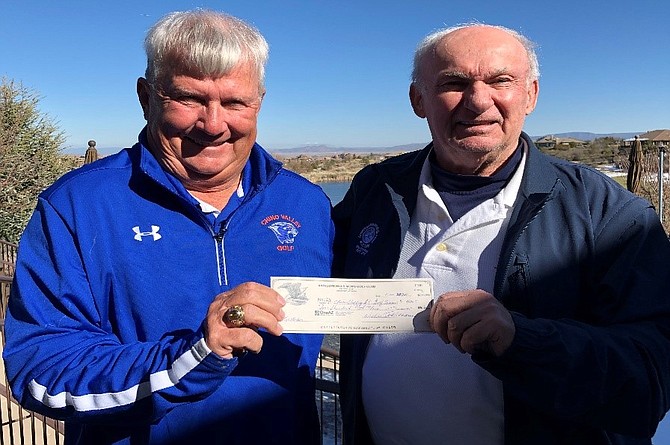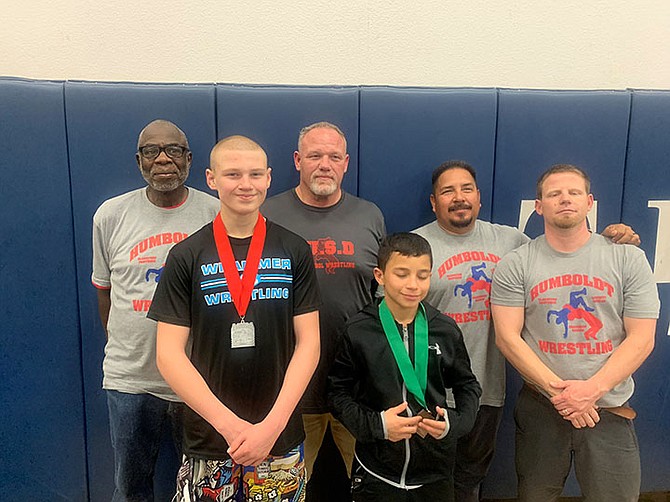 More like this story
SUBMIT FEEDBACK
Click Below to: