Prescott Valley Chamber of Commerce expands at its current location on Pav Way
By
Doug Cook
|
dougout_dc
Originally Published: January 18, 2020 6:49 p.m.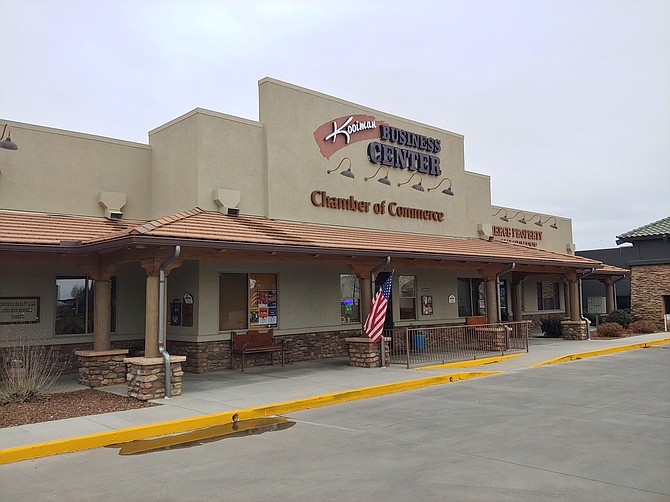 The Prescott Valley Chamber of Commerce, 7120 Pav Way, Suite 102, recently gained 900 square feet of office and boardroom space when it expanded into the back end of its current location.
Seven years ago in May, the chamber moved from its previous location in the Entertainment District with the Fain Signature Group to its Pav Way spot to become "more visible," as President/CEO Marnie Uhl describes it. The current location also has allowed all of its employees to work together in one space.
With the expansion, the Chamber's Pav Way location has grown from 2,000 square feet to 2,900 square feet. Previously, a wall had separated the chamber from NFP Insurance Co., which has relocated to Prescott.
"We saw the need to develop more services and remain more relevant," Uhl said this past week.
The extra space – which is more than 90% complete – allows for a back entrance into the chamber building and a much more spacious boardroom for housing business training sessions and workshops. The boardroom has large, flat-screen TVs to accommodate its members' needs, as well as those who would like to rent out the boardroom to conduct business meetings.
This boardroom will also be used for Business Academy classes. The PV Chamber, in operation since 1974, currently has 685 total members.
In the coming months, the chamber building's new space in the back will house an interactive kiosk that members can use to learn more information about chamber events and member businesses' specials. Yavapai College is helping the chamber design the kiosk, which will incorporate a touchscreen.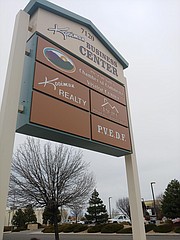 "Our plan and vision is to be a better resource to businesses, including our member-to-member discount," Uhl said. "It allows for Chamber members to support each other's events and promotions."
The PV Chamber is an official Arizona tourist information center as well as a visitors' center, but having a larger boardroom and more office space had become a need in recent years.
GROWTH & PLANS
This week, the chamber is adding a new employee, an administrative office assistant, to work alongside Uhl, Membership Services Manager Brady Cabral and Operations and Events Manager Gloria Grose.
In 2020, the PV Chamber will be responsible for putting on "Rhythm and Brews," a new community event that replaces the former Battle of the Bands, on May 16 in the Mountain Valley Park Amphitheater.
Rhythm and Brews is expected to feature multiple craft beers, one-hour sets with local bands, and a finale with a headline band, minus the competition element.
"Everyone's a winner," Uhl said. "We want to do something new."
Gold Fever Days is also making a return this year, although its date has been moved from October to the last Saturday in April at Fain Park. The Chamber will play an active role in that town event, too.
"We're excited; there's big stuff going on around here," Uhl said.
More like this story
SUBMIT FEEDBACK
Click Below to: