Horses with H.E.A.R.T heads to the lanes
Annual bowling fundraiser well-supported by volunteers, executive director says

Originally Published: February 11, 2020 7:53 p.m.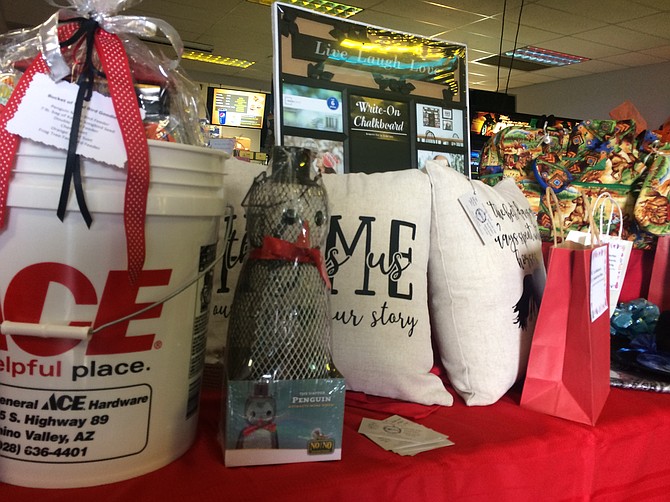 There's still a few lanes at Antelope Lanes open for anyone who wants to participate in Horses with H.E.A.R.T's 17th annual Bowl-A-Thon, said Executive Director Pam Berry.
"This year we'll only have one session. We've got the full bowling alley, 24 lanes, all to ourselves in the morning," Berry said, adding the reason there is only one session this year is because "new management at the bowling alley has something they do on Saturday afternoon."
Everyone is welcome to the event on Saturday, Feb. 15. Check-in is at 9 a.m. and bowling goes from 10 a.m. to noon. Last year, Berry said there were about 100 bowlers and the event raised $9,000 for the organization which provides a safe, therapeutic equine experience for people with disabilities in order to foster their confidence and dignity while challenging each rider to develop independent skills at their own level of ability.
This year, Berry said the goal is to climb higher and raise more than last year, hopefully around $10,000.
Those who raise pledges for the Bowl-A-Thon can designate where their money goes, she said. Their options are to the scholarship program, to the Special Olympics team, to horse care or to Horses with H.E.A.R.T.'s general operations, Berry said.
In addition to the bowling, there's also the raffle prizes. There's a lot of great items in this year's raffle, she said. They include western art, quilts, restaurant gift cards, Cal Ranch and Walmart gift cards and Bearizona tickets. The big item this year, Berry said, is a $200 visa gift card.
Berry said what she really enjoys about the Bowl-A-Thon is how well supported it is by the organization's volunteers.
"They really get into it," she said. "They get out there and raise money and they come out and have a great time doing something other than working with the horses."
The cost is $35 per person which covers two games, shoes and an event t-shirt. Berry said she encourages people to come out and get involved in their community. Even if they don't bowl, they can come out and have great camaraderie, cheer on their favorite team or everybody in general and enjoy a fun activity with a great group of people, she said.

Antelope Lanes is located at 6301 E. Second St. in Prescott Valley. For more information, call 928-533-9178 or email hwh4info@gmail.com.
More like this story
SUBMIT FEEDBACK
Click Below to: