Dapper Cats project surprises recent Yavapai College graduate
Class project becomes Kickstarter, No. 1 stocking stuffer
Originally Published: December 29, 2020 6:01 p.m.
Tricia Reed is a recent graduate from Yavapai College. One of her assignments just before graduating from the Graphic Design program was to create a single playing card. Her cat, Hazel, was the inspiration for the project.
"I thought it would be a fun idea to combine elements of a classy 1920s dinner party with something comical. I enjoyed the process so much that when I received a great amount of feedback to complete an entire deck of cards, I happily agreed," Reed said.
And so the journey of The Dapper Cats Playing Cards began.
After researching what it took to make and produce the deck of cards, the Prescott artist realized it wasn't going to be an easy feat. There's the time put into designing the cards, the cost to print, and then the cost of selling to the public — shipping supplies, shipping labels, listing costs, etc.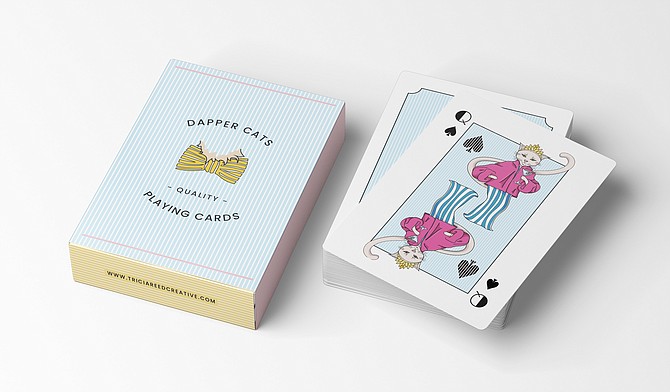 Reed wanted to first see what type of interest there was out there before she committed, so she turned to Kickstarter, a crowdfunding platform where creative projects come to life through investors. If people like the project, they can pledge money to make it happen, and in return they will receive the item once produced. After one week of research and planning, Reed logged into her Kickstarter account and hesitantly clicked the big green launch button. She wasn't expecting much as it was simply a fun side project, after all. However, when she came back to her computer a few hours later to hit the refresh button, there it was in big, bold writing: "Congratulations, your goal has been met!"
There was an overwhelming amount of support, and after only one day, she successfully reached her goal to be able to order the cards without hesitation.
Then the coronavirus hit.
Shipping slowed across the world, and she had to patiently wait for the bulk order of the Dapper Cats Playing Cards to arrive eight weeks later. But they eventually did, and then it was go time. Her home office was turned into a shipping warehouse with orders lined up ready to ship out to all of her Kickstarter investors.
"It was such a rush filled with excitement, but also stress trying to get these out in a timely manner after my supporters have already waited for quite a long time," Reed said, "but I managed to fulfill all the orders, and the amazing feedback and suggestions for future decks started trickling in."
After a well-rested break from the Kickstarter campaign, Reed got back to it and uploaded the cards onto her Etsy shop. She received a small number of orders here and there, but it wasn't until one month later when, to her surprise, she woke up to 60 online orders from her Etsy shop. The Parade Magazine, a national publication that comes with the Sunday newspaper, had published the Dapper Cats in an article as the No. 1 last-minute stocking stuffer to purchase from Etsy.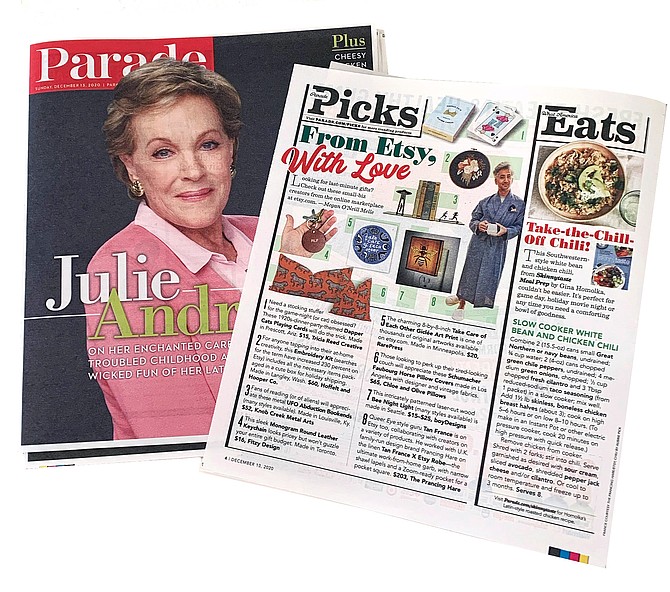 Reed was overjoyed with the love and support from this project and never would have imagined it was going to take off like this. Now at 200 orders, and steadily increasing, she is currently in the works of a "Dapper Dogs" playing card set.
To buy your very own deck of Dapper Cats Playing Cards, visit her Etsy shop at www.etsy.com/shop/TriciaReedCreative. You can also follow her on Instagram or Facebook, @triciareedcreative, to stay updated on new products.
­— The Daily Courier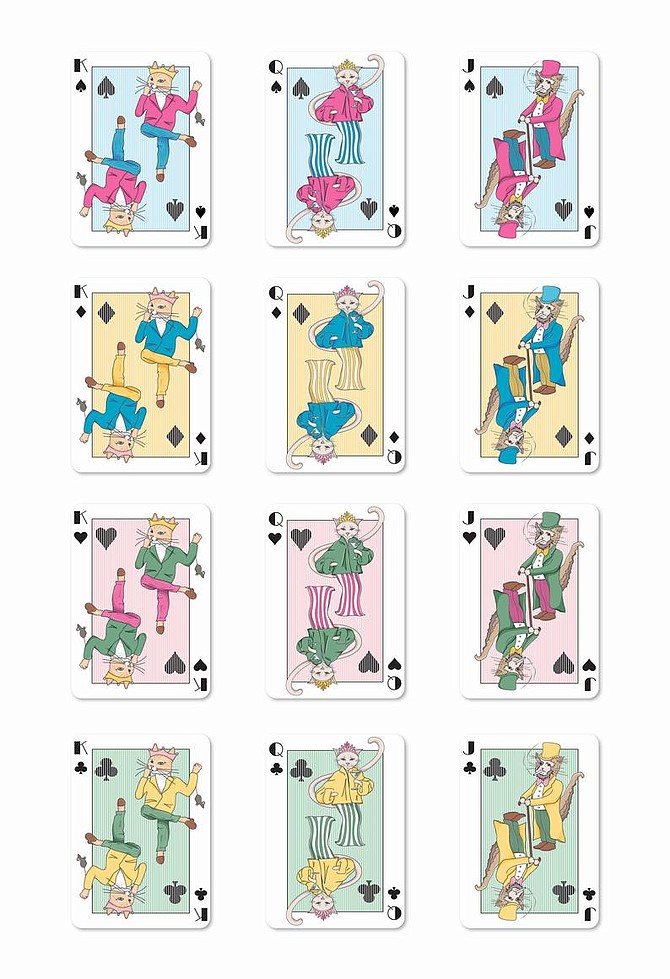 SUBMIT FEEDBACK
Click Below to: