Need2Know: Scooter's Coffee arrives in Chino Valley; closed LabCorp in Prescott to reopen at new location; T-Mobile store slated for former Burger King on Iron Springs Road
By
Doug Cook
|
dougout_dc
Originally Published: September 28, 2019 7:46 p.m.
Scooter's Coffee arrives in Chino Valley
So, you say you've tasted Dutch Bros. Coffee and Yellow Leaf Coffee. Both have been around for some time now, whether in Prescott or Prescott Valley.
But have you tried Scooter's Coffee, the newest drive-through coffee chain to reach the quad-city area?
Scooter's, a Bellevue, Nebraska-based franchise, joined the small-scale coffee shop scene here on Friday, Sept. 27, when it celebrated its grand opening at 78 N. Highway 89 near West Center Street in Chino Valley.
A soft opening for the Chino Valley Scooter's was Aug. 26. Located directly across the street from Chino Valley High School, teachers, parents and children have shown a particular interest in the store, as have other business owners.
"It's been great; the community has been friendly and open," franchisee Dana DeVito said Aug. 25 from the store.
Added his wife, Anna, who specializes in marketing and communications outreach, "We're happily surprised at our sales. The community has been welcoming above and beyond expectations."
Scooter's has served coffee for more than 20 years, since 1998, and its website, scooterscoffee.com, reports that the franchise has more than 230 locations in 15 states. Scooterscoffee.com adds that the company has 200 franchise commitments to build new stores, including several planned to open in 2019.
Dana and Anna say they're planning to open a Prescott store at Rush and Gurley streets on the former Courtesy Auto Sales site in late October.
They're supposed to start construction on another Scooter's location at Highway 69 and North Great Western Drive near the old Copper Hills Car Wash in Prescott Valley in January, with intentions to open in Spring 2020.
The DeVitos, who have lived in Prescott for 15 years and own the Jack in the Box fast-food restaurants in Prescott and Prescott Valley, learned of the Scooter's brand from a business partner of theirs who's originally from Omaha, Nebraska, and who knew the franchise was growing.
"We wanted to branch out," Dana said. "I've been a coffee fan my whole life."
Added Anna, "I like the coffee culture. We get to talk to people, serve brew coffee and it's really exciting. It's a lot of hard work, though."
Scooter's signature drink is the Caramelicious. And yet the chain lists a variety of specialty espresso beverages, single-origin coffee, fruit smoothies, Red Bull Infusions, cold brew, baked-from-scratch pastries (cinnamon rolls, cookies) and breakfast options (sandwiches, burritos) on its menu. Scooter's also recently released its first ready-to-drink canned cold-brew coffee.
Scooter's has dairy-free options, such as coconut almond milk and soy milk, and sugar-free options for its drinks, too.
In October, for Breast Cancer Awareness Month, Scooter's will sell cookies with pink icing, donating a percentage of the proceeds toward the fight for a cure.
Scooter's is currently promoting its mobile app, which gives customers three "Smiles" for every dollar spent and rewards them with a free drink when they reach 180 Smiles.
All customers start on "Scooter Doodle" status, which earns you a free drink on your birthday, but only by using the mobile app.After claiming 500 Smiles, customers achieve Caramelicious status, which unlocks additional perks.
The app also includes a Gift Store feature, one in which customers can gift various drink or food items, or a digital gift card to friends and family.
The "Give $2, Get $2" feature allows customers to invite their friends to download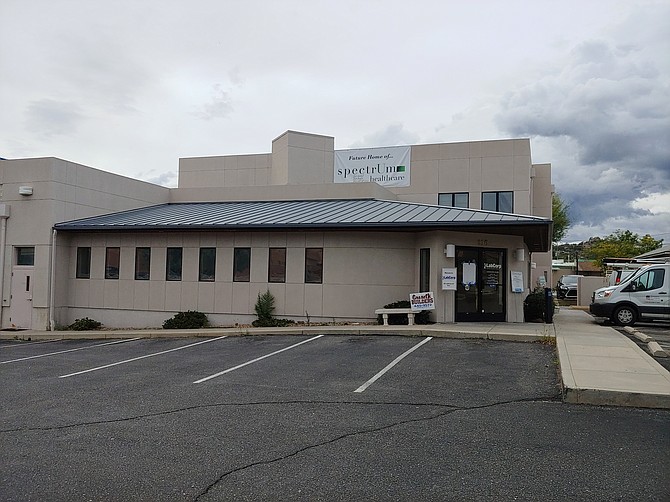 the Scooter's Coffee app for a $2 credit. Customers have full access to the menu on the app, including nutritional information.
For more information, call 877-494-7004 or visit scooterscoffee.com, facebook.com/scooterscoffee, or ownascooters.com.
Closed LabCorp in Prescott to reopen at new location
The LabCorp medical center for blood-drawing and testing at 990 Willow Creek Road in Prescott, which has been closed since July 27 after the building was sold to Spectrum Healthcare, will reopen in a new Prescott location this fall.
LabCorp's Willow Creek Road location had been open for more than a decade. LabCorp's locations in Prescott Valley (7732 E. Florentine Road) and Chino Valley (448 N. Highway 89, Suite F) have remained open for business during the Prescott location's closure.
T-Mobile store slated for former Burger King on Iron Springs Road
The former Burger King restaurant at 1122 W. Iron Springs Road in Prescott is being turned into a T-Mobile cell phone store, a representative from Phoenix-based Princeton Construction confirmed Aug. 25.
Princeton Construction's remodeling work on the restaurant is expected to be done by the end of November, the representative added.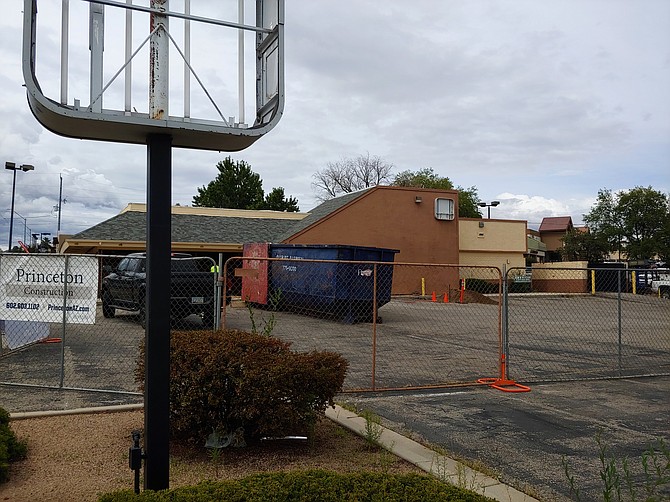 More like this story
SUBMIT FEEDBACK
Click Below to: