Update: Man crossing Highway 69 hit by car, taken to Phoenix hospital via helicopter
Accident forces 1 northbound lane to close between Prescott Lakes Parkway, Yavpe Connector on Highway 69

Originally Published: September 19, 2019 5:31 p.m.
Updated as of Thursday, September 19, 2019 9:42 PM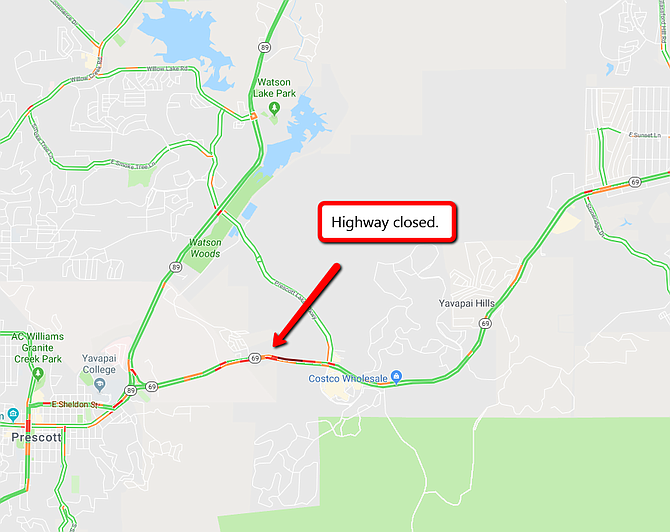 A man crossing Highway 69 was struck by a vehicle and was airlifted via helicopter to a Phoenix hospital with significant injuries Thursday afternoon, according to a Prescott Fire Department press release.
One northbound lane heading into Prescott was forced to close due to the accident on Highway 69, Prescott Fire spokesperson E. Conrad Jackson said in a phone interview with the Courier on Thursday night.
Multiple reports had both the northbound and southbound lanes on Highway 69 closed initially.
The pedestrian, a man in his 40's, was attempting to cross Highway 69 east of Lowe's Home Improvement when he was hit by a sedan, Jackson said in a statement.
"The driver of the sedan reported that they saw the man enter the roadway but was unable to avoid hitting him," Jackson said.
The driver remained at the scene.
The pedestrian, who was found lying in the roadway when first responders arrived, was flown via a Native Air helicopter to Deer Valley Medical Center in Phoenix with significant injuries from the impact.
No further information on the patient was available.
Watch The Daily Courier and dCourier.com for more.
More like this story
SUBMIT FEEDBACK
Click Below to: